Obtaining a commercial driver's license is time-consuming. It's also not an easy task. But with the proper dedication and some motivation, you will have your license before you know it.
Because of the many benefits that come with having a CDL, the time and effort you will have invested will be worth it.
With this being said, how long does it take to get a CDL? 2-24 weeks, sometimes 52 weeks
It's first important to consider the various factors that come into play.
FACTORS IMPACTING THE TIME IT TAKES TO GET YOUR CDL
To officially receive your CDL license and become a legal driver of a commercial motor vehicle, you must complete various forms of training through CDL schools or another form of CDL training program, exams like the written knowledge test and skills test, and driving tests, all of which can take some time to tackle.
This time can range anywhere from as little as a few weeks to a longer period of six months or a year. On average, though, expect it to take around seven weeks to get your CDL if you are attending a full-time driver training program.
However, the length of time it takes to obtain a commercial driver's license can differ greatly for everyone, and it depends on several factors including, but not limited to:
The license class you are pursuing (A, B, or C)
Your state of residence
Any endorsements you wish to add to your license
The CDL training course, if you choose this route, and whether it's full or part time
The time you need to practice driving or the required driving hours
CDL test scheduling availability
THREE TYPES OF COMMERCIAL DRIVERS LICENSES
There are three different types or CDL classifications: Class A CDL, Class B CDL, and Class C CDL.
These are distinguished by the weight of your commercial vehicle, all with different potential hazardous classifications as well. Each license also requires different types of training that can impact the length of time it takes to earn your license.
When it comes to determining which class of CDL is for you, note that you will most likely need to choose between a Class A and Class B license if you hope to become a professional truck driver.
A Class C is for anything that doesn't fall into a Class A or Class B. Click here for the differences.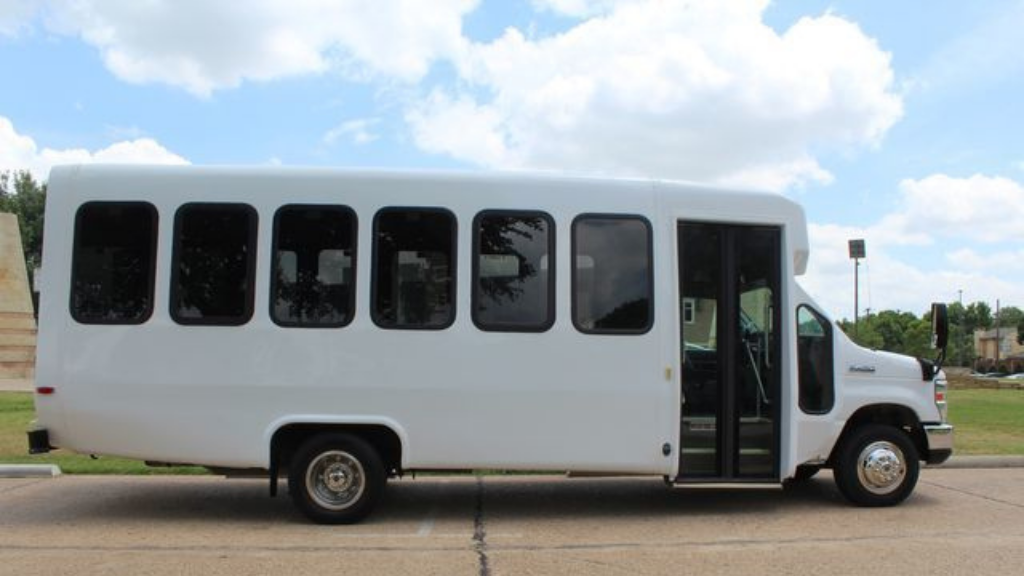 A Class B license is for someone driving straight trucks, a box truck, or even a dump truck with no trailer.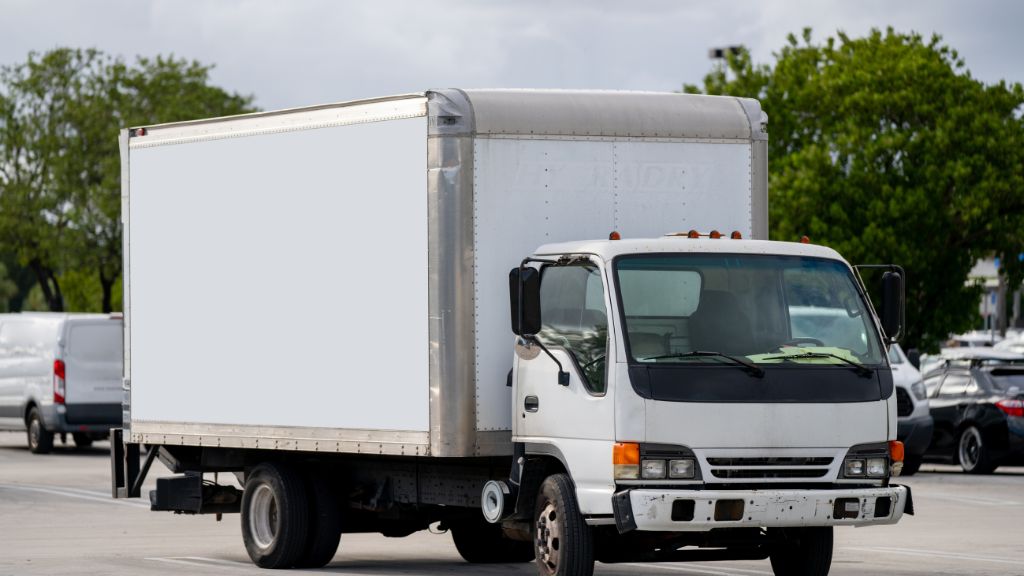 How To Start A Dump Truck Business
The Class A license is for when you have a trailer in tow with a weight of more than 10,000 lbs. If your in-tow load (trailer and load) weighs less than 10,000 lbs then you're legal with a Class B license.
Most tractor trailer drivers have a Class A license. A Class B licensed driver is no longer legal the minute that trailer weighs over 10,000 lbs. Click here for Semi Truck & Trailer Dimensions
Your gross vehicle weight rating (GVWR) is the total weight of your trailer with its load.
LOCATION: The state you reside in may have different requirements for numerous factors that make up the process of obtaining a CDL. Every state has its own independent procedures, requirements, and standards that you must uphold to receive your commercial driver's license, overall affecting the amount of time it can take you to get your CDL. 
ENDORSEMENTS: There are some vehicles and load-carrying situations that may require special endorsements alongside your CDL license. These CDL endorsements can require additional training and testing. The Federal Motor Carrier Safety Administration even requires a background check for the hazmat endorsement. This may increase the time it takes for you to obtain your commercial driver's license.
Endorsements that can be added to your commercial driver's license: 
Passenger Transport Endorsement (P)
Double/Triple Endorsement (T)
Hazardous Materials Endorsement (H)
Tanker/Hazmat Combo (X)
Tank Vehicle (N)
School Buses & Passenger Transport Combo (S)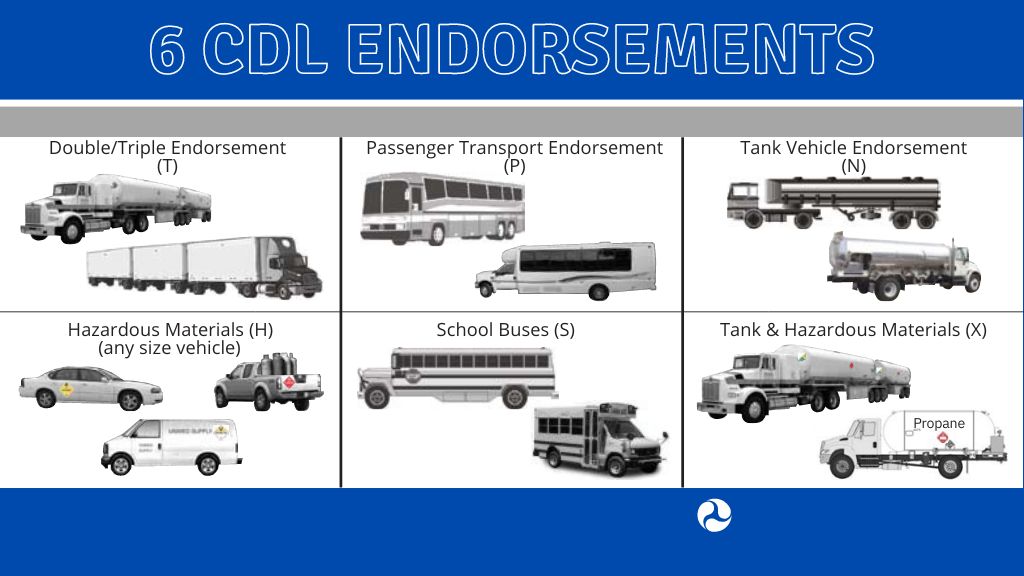 The type of endorsement you add, if any, can be determined by your goals in being a truck driver and what you decide to haul with your commercial motor vehicle. Keep in mind that these can be added onto your commercial license at any point in your career, and aren't always necessary before obtaining your license. 
TRAINING: To effectively gain your CDL license, you might need to complete a training program of some sort. The length of CDL schooling can differ depending on the program you choose. You can choose between full-time programs, which typically run Monday through Friday and allow you to complete training sooner, and part-time programs, which often run on weekends or nights but can take much longer to complete.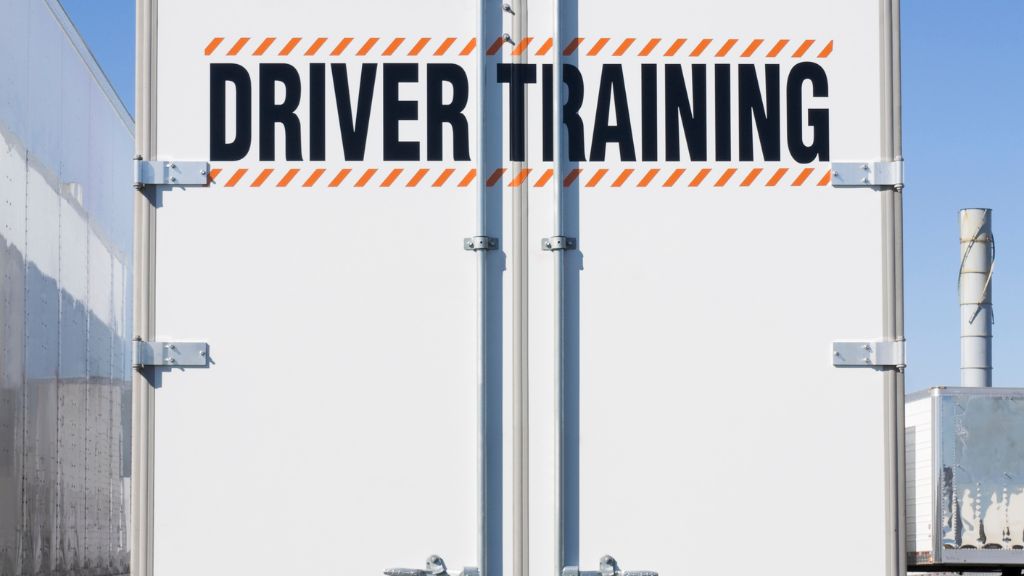 A part-time program may be necessary, though, if you are working full-time or don't have the flexibility to attend school and training five days a week. 
DRIVING: Prior to taking your final CDL exam for your commercial driver's license, you will want to take some personal time to practice driving a commercial motor vehicle. This will need to be done with a licensed CDL driver riding along with you. At this time you will only have your commercial learner's permit.
In addition to practice, there may be required driving hours set by your state that you must meet before completing your CDL road test. These requirements vary by state, so you'll need to see what would be expected of you in your home state.
You're home state's DOT website should be listed here: Find My State
Understand the significant driving hours obtained through attending a certified driving school. Consider how many driving hours are provided when deciding on which training program to attend.
SCHEDULING: Before being handed the commercial license that you've worked so hard for, you will need to schedule your CDL driving skills test through your local DMV. You may be eager to do this as soon as possible, but keep in mind that many states not only require certain driving hours, but also a waiting period after receiving your commercial learner's permit (CLP) before testing.
It's typically required that you wait at least 14 days after obtaining your CLP before taking the road test and becoming a CDL holder. That's at least two more weeks added to the overall length of time it takes to receive the CDL.
Exams may also only be available on certain days and times within your state, which can make scheduling difficult.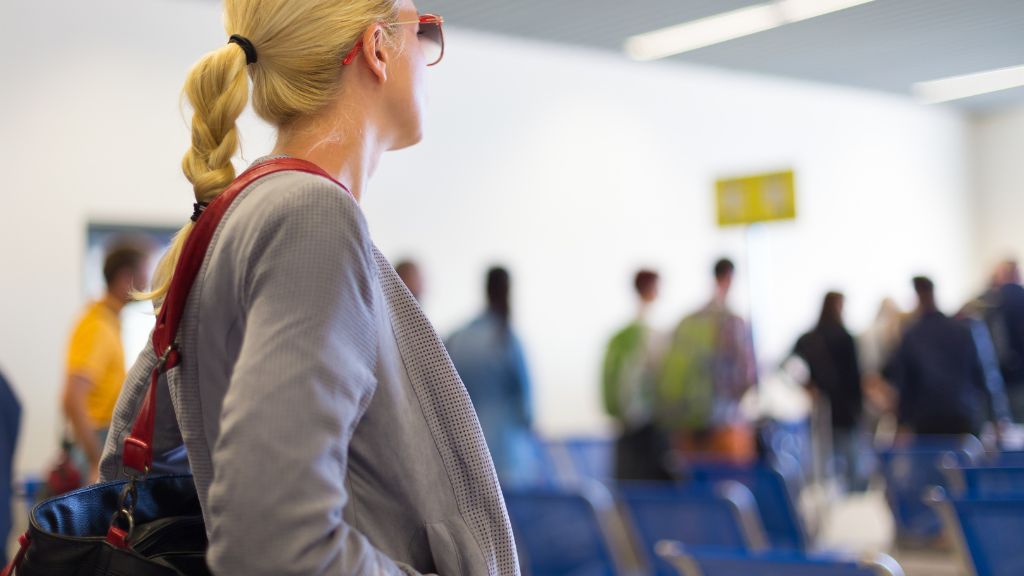 BENEFITS OF A COMMERCIAL DRIVERS LICENSE
If you decide to put in the time and effort to obtain a commercial driver's license, you'll be well on your way to becoming a commercial driver for the trucking industry, one of the best career paths in the United States.
his successful career comes with many advantages that make the CDL commitment worth the effort.
TIME: For starters, when it comes to other careers and their required education levels and experience, the time it takes to train to become a commercial driver is much less. Truck driving training programs, as well as the CDL process in general, require quite the time commitment. However, you don't have to pursue a four-year degree to become a licensed professional truck driver. 
DEMAND: Another bonus is that the trucking industry consistently has a high demand for commercial drivers, and this demand will always be pursued since it's truck drivers that keep the United States economy operating properly with the delivery of commercial goods.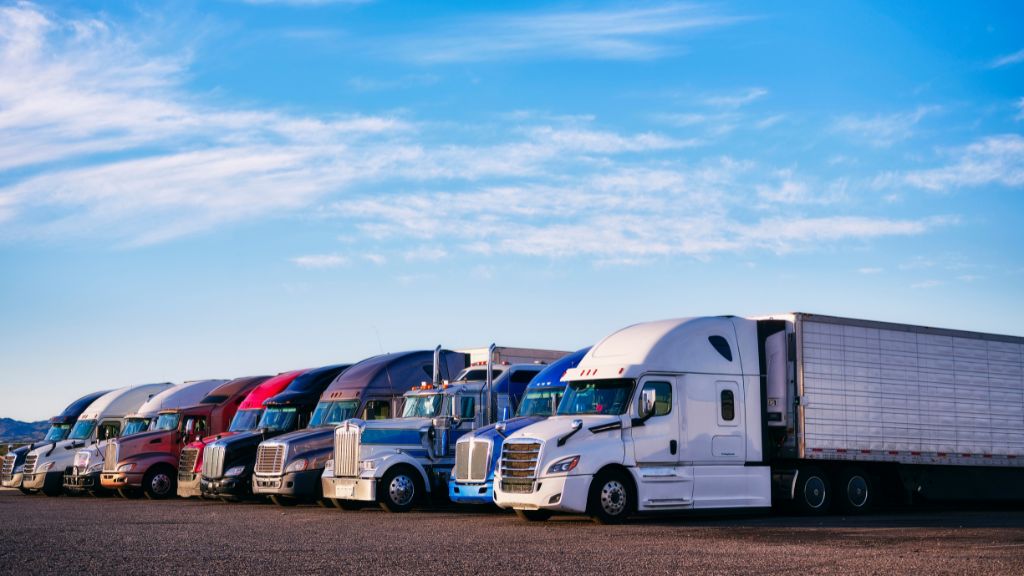 The United States trucking industry is consistently short over 100,000 truck drivers.
CDL drivers move the majority of all U.S. freight, and their jobs are crucial to keep the country running smoothly. Why not take part in such an impactful and valued industry with your commercial driver's license?
PAY: Along with demand, there is also more competitive pay and a great annual salary for commercial truck drivers.
Company drivers, on average, were making $50,000 to $60,000 annually in 2022, and there's potential for them to make even more. Owner operators can easily make 6 digits.
Hotshot truck drivers can also easily make over $100,000 a year.
Here's your step-by-step guide: HOW TO START A HOTSHOT TRUCKING BUSINESS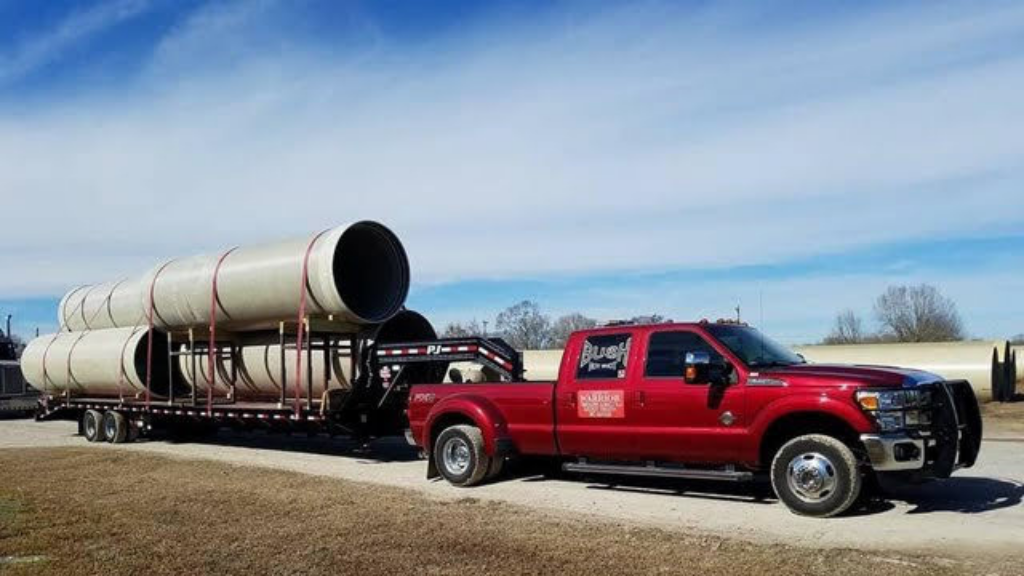 Pursuing this new career is just as financially rewarding as it is personally gratifying considering you'll be making more money in this field than you would in many other occupations.
EXPERIENCE: Finally, being a commercial driver is simply fun. Instead of being stuck behind a desk for eight hours a day, five days a week, being a commercial truck driver allows you the opportunity to travel the country seeing endless sights that so many others miss out on.
Being out on the road offers experiences you can't get anywhere else.
These are just a few of the benefits that come with a CDL license. Pursuing a career in the transportation industry as a commercial driver is, without a doubt, worth all the time and dedication it takes to receive your CDL. There are many opportunities and advantages that you shouldn't overlook.
Keep these benefits in mind when deciding whether that license is worthy of your time.
YOUR DEDICATION PAYS OFF
While it can be challenging to figure out the exact amount of time it will take to earn your CDL license, you can determine a good estimate by figuring out what type of CDL you need, whether you need additional endorsements, your state's specific requirements, driver training hours, and standards, what training program you'll take, if any, and scheduling.
After those are established, you've got it! You are well on your way to earning your CDL and starting out as a commercial driver, provided with numerous job opportunities right out of your CDL skills test completion. 
Click here for CDL Skills & Driving Test Tips
It will take some time, but dedicating a few weeks or a couple of months to getting a commercial driver's license reaps benefits you don't want to miss out on. Also remember that this time commitment is often quicker and far more affordable than other job options. A successful career in the trucking industry comes only after being handed that license, so you might as well commit some time to getting it and earn those rewards alongside your new CDL license.
Was this article helpful?