OWNING A BUSINESS
When I was young, my mom was a truck driver. I distinctly remember having a t-shirt around this time that read "Without Truckers, America Stops," and I have found this to be absolutely true as I have become a small business owner.
I have learned through my experience that being my own boss, setting my own schedule, being responsible for my income, and handling various situations has both challenged me and made me love what I do.
There will be bad days no matter what industry you are in, but no matter the issue, having your own business while doing what you're passionate about greatly outweighs any other options.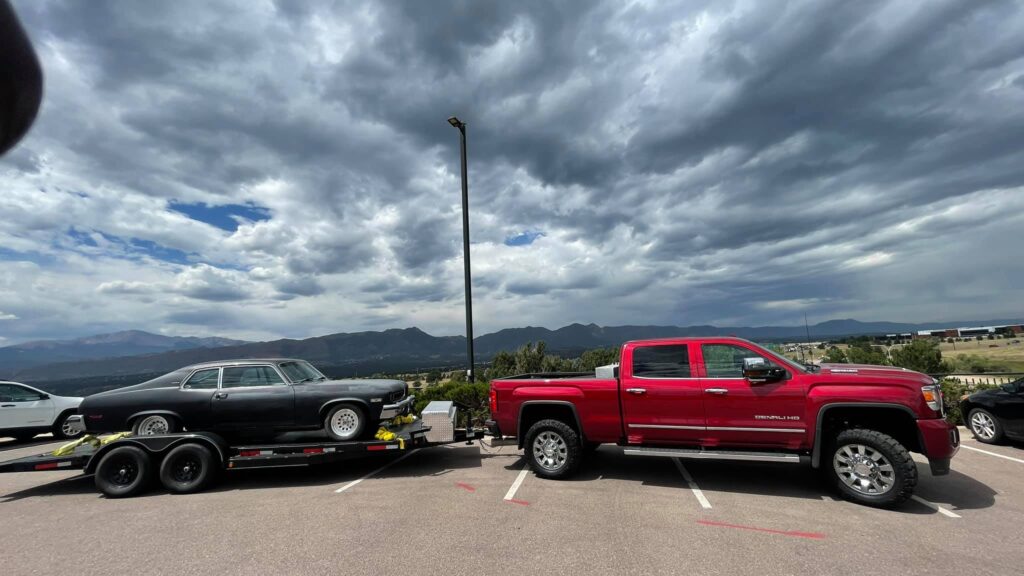 Your truck may break down. You may have a flat on the interstate while carrying a load. One of your straps could snap in the middle of a snow storm. A shipper may treat you like dirt, or a freight broker may not pay on time. Things happen, but the outcome of being in charge as the owner of your own business is well worth it.
A trucker is no longer just someone who drives an 18-wheeler. You, as a hot shot trucker, are considered a trucker yourself, and you are needed in the trucking industry. If you haven't noticed all of the hot shot trucks on the road, just know that America needs you just like it needs traditional trucking.
Nothing beats traveling the United States while getting paid. Overall, being a hot shot trucker while owning your own business has advantages you simply can't refuse.
With this being said, let's get into what it takes to operate your hotshot business.
Aside from having a truck and trailer to use, there are a handful of steps you should take to prepare for pulling your first hotshot load. These are the basics for what I consider the 6 steps to starting a hotshot business:
Finding mentors in the business
Getting your medical card
Determining which CDL to carry
Registering for an FEIN
Completing your FMCSA application
Subscribing to a load board
Before you buy a new heavy-duty truck and flatbed trailer and fully commit to your role as a hot shot trucker and business owner, there are a few actions that need your time and attention to get started. First, you must find a mentor.
FIND A MENTOR
While I have worked as a recruiter for a trucking company in the past, I am not a hotshot trucker. It would benefit you greatly if your first step was talking with other hot shot truck drivers who are in the hot shot business.
Every truck driver out there has different experiences, opinions, and knowledge about this job and the trucking industry overall. Having several mentors or friends in the business that you can call upon would be very advantageous to you.
Finding a mentor will not only provide you the chance to make connections and build relationships but also gain insight that will benefit you in all of your endeavors.
Here are some questions that could be beneficial to ask someone with experience:
Do you get loads from a load board or are you signed on with a company?
If you're signed on with a company how often do they get you home?
If you're not signed on with a company do you find it easy to obtain good-paying hot shot loads and do you ever have problems getting paid?
What are the pros and cons of being on your own verses signing on with a carrier?
Should I wait to get the hazmat endorsement on my CLD?
Does truck and trailer size matter? Can I make good money even with a smaller rig?
Another excellent source to become familiar with would be Interstate Authority. They are a team of industry experts that help you stay abreast with federal and state regulations. You would not want to start your own hotshot business without first getting help from Interstate Authority.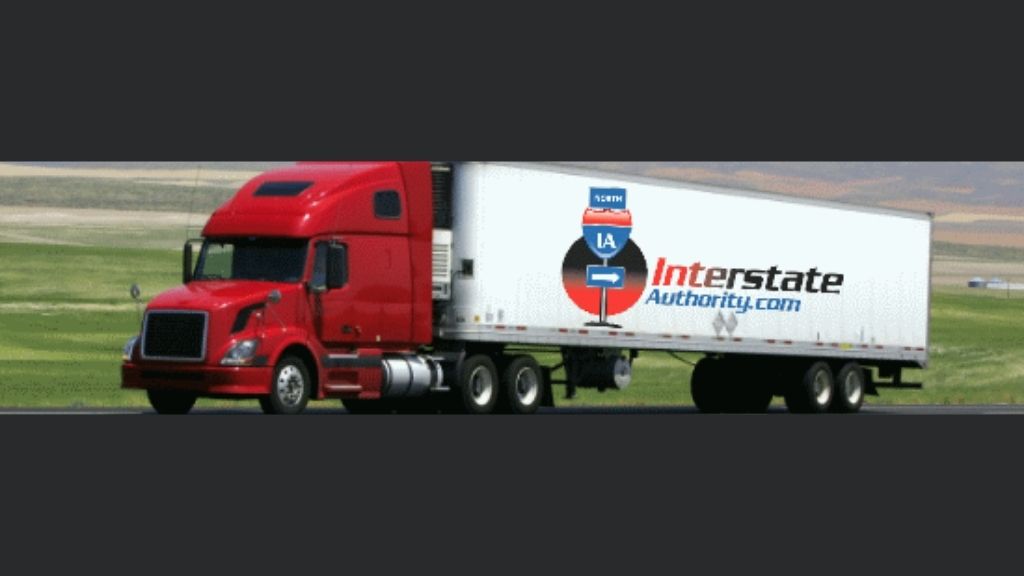 BUSINESS PLAN
Now that you know to learn opinions and advice from others in the industry while making friends along the way, you're ready to gather various items you'll need to be a successful hot shot truck driver. There are a few licenses and registrations you'll need to have and complete in order to operate your business and be a legal driver.
MEDICAL CARD
Commercial motor vehicle (CMV) drivers' health are held to a higher standard than passenger vehicle drivers.
Therefore, a medical card (certificate) is required of any commercial driver with:
a max vehicle weight of over 10,000 pounds
a vehicle for carrying over 15 passengers (this includes the driver) for pay or not
or who is paid to operate a vehicle that can legally carry more than 8 passengers, either within the state or across state lines.
This certificate ensures you are physically qualified to drive your vehicle. If you meet the necessary physical qualification standards, a medical examiner will provide you with your Medical Examiner's Certificate (MEC).
In order to obtain this certificate, you must pass a DOT physical, in which a certified exam provider will want to see you pass a hearing and vision test, examine your lung functionality, and view your weight.
Once cleared, the certificate must be in your possession while operating a commercial vehicle. Keep in mind that this physical is typically valid for up to 24 months.
A drug screen will also be required, as well as a lengthy discussion regarding your medical history.
Most hotshot drivers pass this physical. However, hearing loss, vision impairment, epilepsy, insulin use, and any medical marijauna use are disqualifying conditions.
In some cases a waiver can be granted, but you must be able to show that your ability to remain a safe driver would not be hindered.
The exam must be administered by a medical provider who is specifically certified by the Federal Motor Carrier Safety Administration (FMCSA). You can find your nearest provider by visiting the National Register of Certified Medical Providers (NRCME).
Now that you have your medical card, it's time to get a CDL.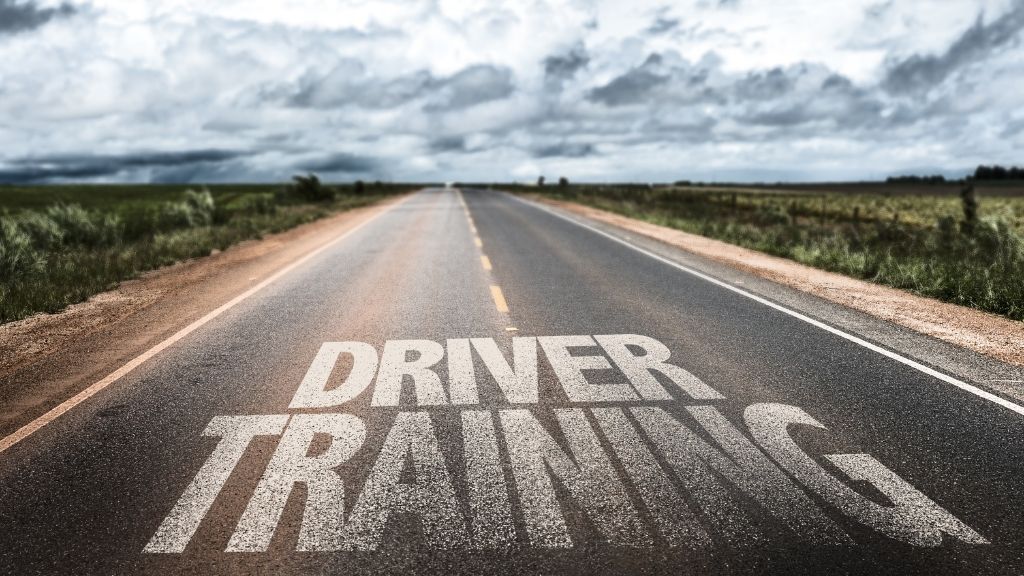 COMMERCIAL DRIVER'S LICENSE
Once you've passed the DOT required physical, you can proceed to the next step of obtaining a commercial driver's license.
There are 2 things you need to do before taking the commercial driver's license test. While passing the physical is your initial requirement, you will now need to determine if you will be an Excepted Driver or a Non-Excepted Driver.
Most commercial drivers are Non-Excepted.
Excepted status consists of the following reasons for driving:
Transporting children/staff to and from school, corpses, or sick/injured individuals
Fire truck or other emergency vehicles
State of emergency situations
Non-commercial private passenger and migrant worker transportation
Situational farm equipment transportation to include beekeeping
If you are driving for any reason not listed above, then you align with typical commercial drivers as Non-Excepted.
Non-Excepted drivers must have the medical certificate in order to take the commercial driver's written test, so it's a good thing you've already completed this step.
Now it's time to determine what CDL you'll need.
There are 3 types of commercial driver's licenses to choose from:
If needed, you can read in more detail about the differences between Class A and Class B licenses here.
A fourth option would be hotshot trucking without a CDL, but this depends on the types of loads you plan to haul. There are cases in which you can be a hot shot trucker without a CDL, so keep this in mind as you decide on the license you need, if any.
The difference in the first 2 types of CDLs is determined by the weight of your trailer, loaded or empty. CDLs are not differentiated or affected by length; only weight is considered.
CLASS A: If you're operating a truck and trailer with a combination weight of over 26,000 lbs, and the trailer is more than 10,000 lbs of the total weight, this is required.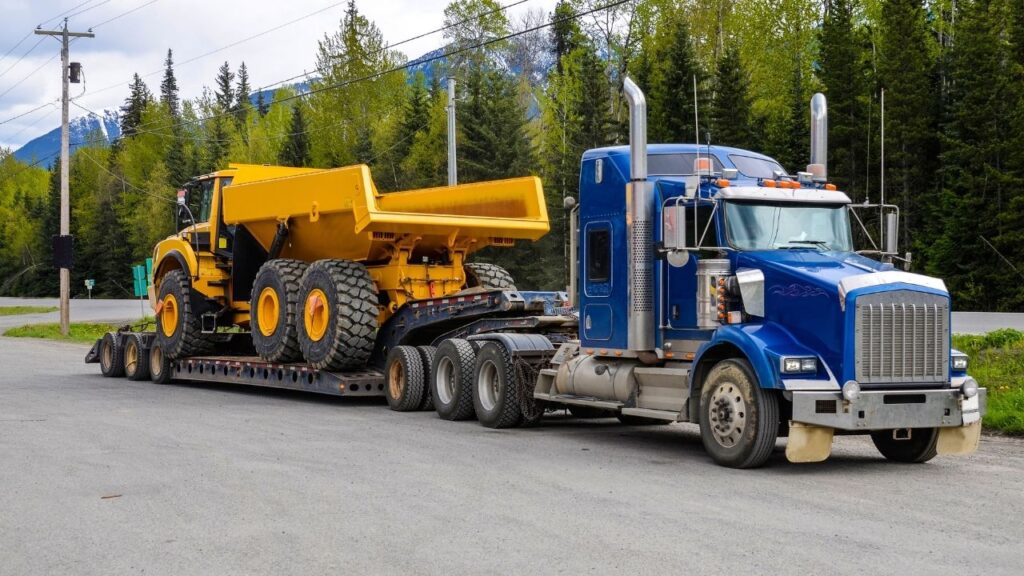 CLASS B: When operating a truck over 26,000 lbs, with or without a trailer, or with a trailer that weighs no more than 10,000 lbs, you can legally drive with a Class B CDL.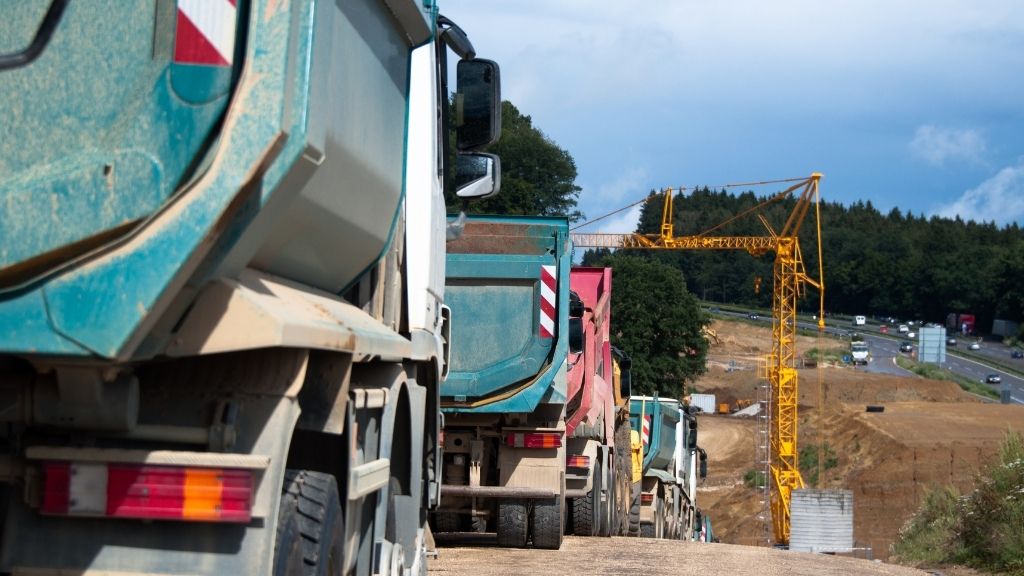 CLASS C: This is required of any vehicle or a combination thereof that does not fit the specifications of Class A or B and is equipped with or designed for transporting more than 15 passengers (the driver is considered a passenger), or is transporting hazardous materials.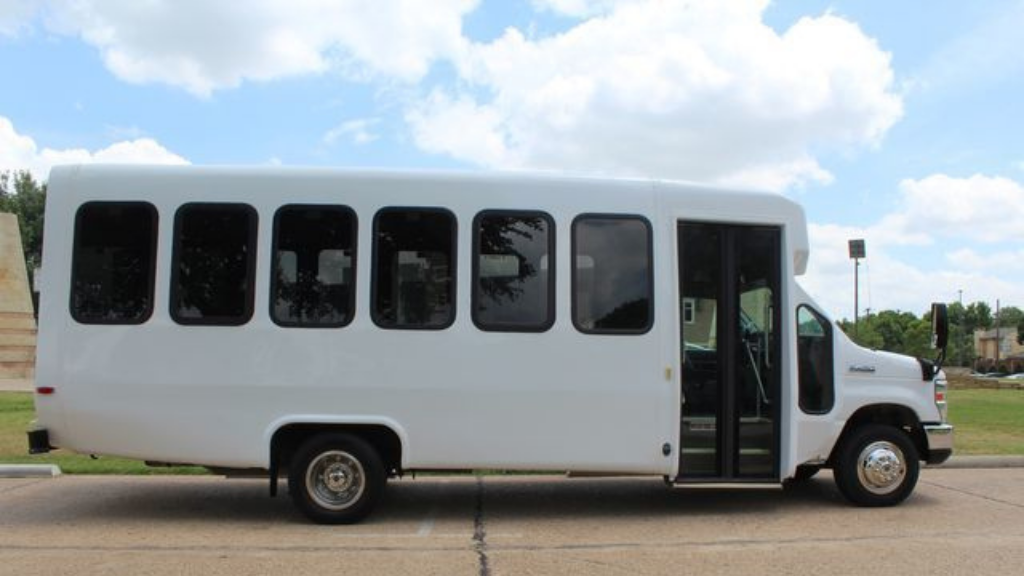 With these descriptions in mind, determine which CDL you will need to pursue. The Class A license is typically the best option considering it also covers Class B & C, so this is recommended. You'll need the hazmat endorsement even on the class A.
The medical card and the CDL are the first necessary steps to take before you can finally travel the roads of this great nation, see new sights, and make a good living as a hotshot truck driver.
The next steps we'll cover may be easier if you're signed on with a hot shot company, but the risks are worth taking as an owner operator if you want a bigger reward through income and your life overall.
You should already have your heavy duty truck and trailer. Hot shot carriers won't supply you with that or a commercial auto insurance policy.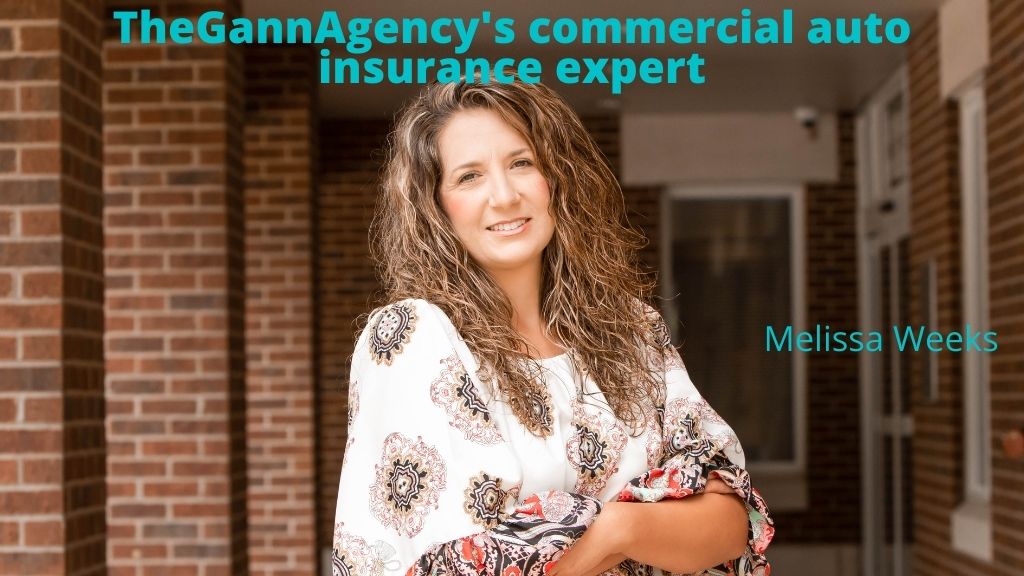 Overall, it's best to learn the ins and outs of the industry by being your own boss. If you do consider signing on with a company, though, know that you will make less but won't have to worry about finding your own loads or collecting wages from freight brokers.
Whether or not you need to sign on with a company or do it yourself would be a good conversation to have when you pick the brains of other experienced hot shot drivers.
With this being said, let's continue with your required registrations, assuming you're still committed to being a business owner and hot shot truck driver.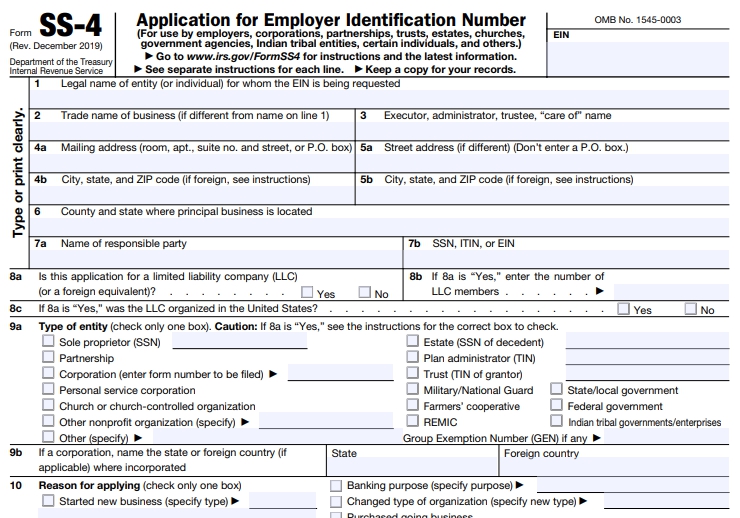 EMPLOYER IDENTIFICATION NUMBER
An EIN (employer identification number), sometimes referred to as an FEIN (Federal EIN), is essentially a business' social security number (SSN) assigned by the federal government.
You can form your hot shot business with your SSN, but an EIN/FEIN is recommended.
You will also need to complete your Heavy Highway Vehicle Use Tax (HHVUT)––an IRS form 2290 that requires you to have an EIN. They don't require you to be an LLC (limited liability company) or a corporation. They just require you to have the federal employer identification number, so keep this in mind.
You may not have to file a 2290, though, if you aren't required to pay the HHVUT.
If your max load weight––not loaded weight––plus the weight of your truck and trailer is at least 55k pounds, then you're required to file an IRS form 2290. Under 55k, you're not, and your social security number will work just fine.
Getting your EIN is not difficult but rather a very simple step.
All you need to do is apply online at the IRS website and you're immediately given an EIN.
If, while forming a different business venture in the past, you have received an EIN by using the online application, then you'll be required to use a different method for obtaining another employer number (mail or fax).
I strongly recommend getting an EIN right off the bat. You can do this around the same time you get your CDL and prior to getting insurance quotes.
In addition to registering for your employer number, you will need to register with the FMCSA. Let's discuss this process.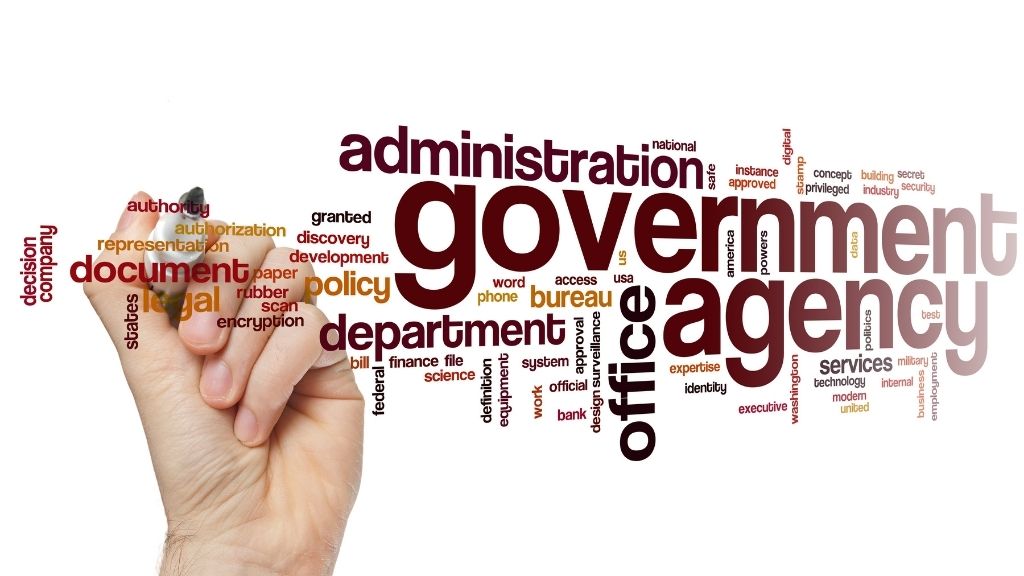 FMCSA APPLICATION
The Federal Motor Carrier Safety Administration (FMCSA) is a government agency that monitors the transportation industry's safety measures and commercial shipping regulations.
They want to be sure you're properly equipped to be a safe driver in order to reduce wrecks, injuries, and deaths pertaining to transportation.
Before hitting the road with your first load, you must be registered with the FMCSA. Interstate Authority can help you do that.
You will need to obtain your USDOT number (Department of Transportation) and your motor carrier authority number (MC number) while completing the FMCSA registration process. Interstate Authority can assist you with this, as well as filing your BOC-3 (designation of process agents) and the UCR (unified carrier registration – required for interstate carriers) if needed.
Both the USDOT number and MC number are required to begin transporting goods. Both are also needed to get an accurate insurance quote.
Once your FMCSA application is completed (everything but proof of insurance), you'll be in a waiting period for at least 21 days.
The final step of approval will be providing proof of commercial auto insurance to the FMCSA. 2-3 days after having proof of insurance on file, your application will be active, and you will be an authorized hot shot cargo driver.
You will have 90 days after the application has been approved to provide proof of insurance. But you aren't legal to drive until the proof has been submitted.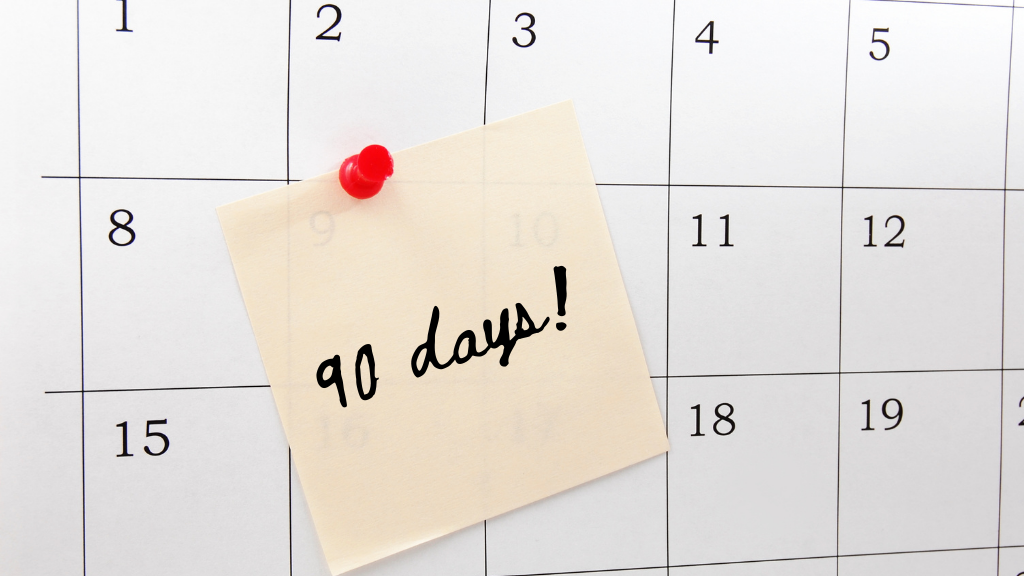 FMCSA will want to know what type of loads you intend to haul. This plays a part in what regulations you must abide by or those that apply to you, so be prepared to provide this information.
Truck drivers may go with the Class A CDL in case they want to utilize all of its driving privileges, but they may not always be held to all of its regulations.
Also keep in mind that your loads don't have to be heavy duty to make good money. Some drivers don't like heavy loads. Some prefer smaller loads with less distance.
How To Start A Dump Truck Business
20 Ways To Make Money With A Truck And Trailer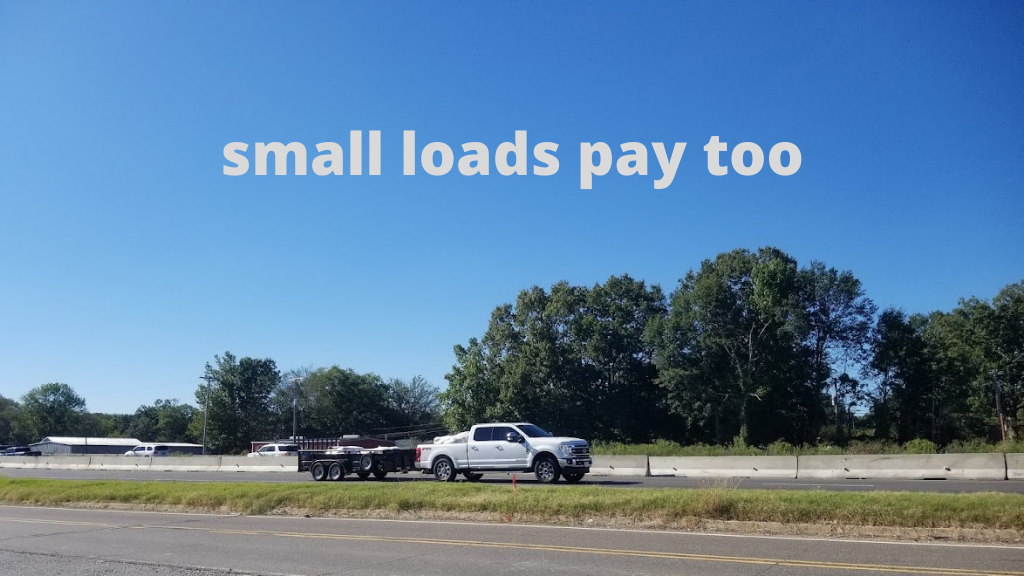 Regardless of what you prefer, just know what types of loads you want to haul and what types you want to stay away from.
Load types play a part in every aspect of your new hot shot trucking business. Everything from what CDL to get, what truck and trailer to have, what regulations to adhere to, and even what jobs you can select on load boards are affected by your choice in what loads to carry.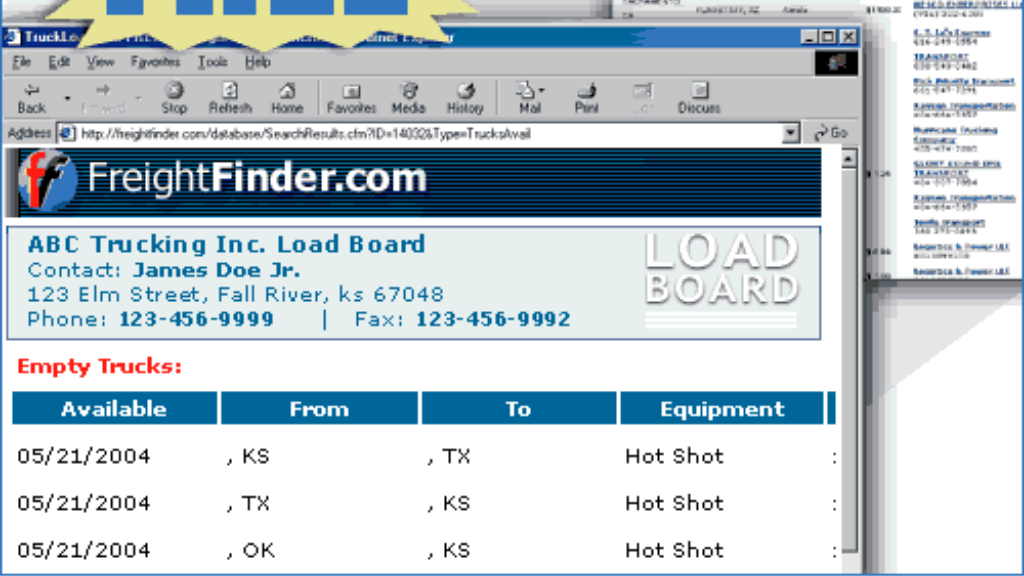 LOAD BOARDS
This is an online shipping database where you can search for and compare loads.
You can sort for all types of parameters: pickup and delivery destinations, weights, hazmat, non-hazmat, time sensitive, etc. There are several load board companies as well. Here are a few of the main ones:
There are many benefits to subscribing to a load board. They allow you to choose a pick-up location and/or a delivery location. Maybe you love the Carolinas but hate California, so you can easily choose the Carolinas. Maybe your spouse wants you closer to home so you're not gone for a long time. Maybe they don't…So whatever the case, you choose where you go. You can also easily tell a load board no. You might struggle telling a broker no, especially one you enjoy working with.
Regardless, load boards are a great asset, especially starting out.
Until you develop trustworthy relationships with freight brokers and shippers, load boards are where you'll be able to efficiently find loads and make your living.
By being on time, easy to deal with, and careful with the freight, especially time-sensitive freights, you will be more successful and continuously sought after by brokers and shippers. This comes with more time and experience.
Some load board subscriptions are free but most require a paid subscription after a trial period. I've always been the type that believes you get what you pay for. If you want a better product, don't expect it to be free or cheap.
However, we don't need all the bells and whistles either. We need 2 things from a load board: easy to use and offers the information we feel is important.
This is another question you may propose to colleagues in the industry: "What load board do you use the most, and why?"
As a new business owner, you don't want to take on more operating costs. We're looking for good hot shot jobs that pay well. We can upgrade load board subscriptions once we get the wheels moving and the money rolling in.
Hot shot load boards are generally advantageous and can greatly help you get the experience you need to learn the ropes of how hotshot trucking works.
Successful trucking means always traveling with a load. Deadheading (traveling without a load) only costs you money.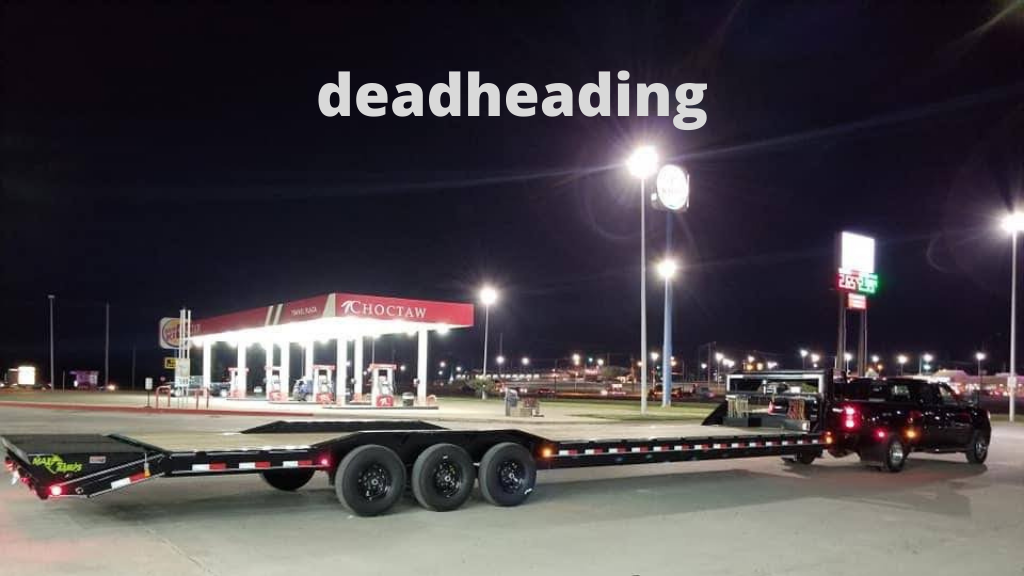 The loads are competitive, but there's an ongoing driver shortage, so there's money to be made. Spend time planning your trip and utilizing these resources and you'll almost always have a load.
If you put some time and effort into the logistics of a load, you'll find those that can make you a lot of money. The trucking industry, especially hot shot trucking, can be very lucrative.
After accomplishing this task, your business will be up and running while you can begin an experience of a lifetime as a hot shot trucker and business owner.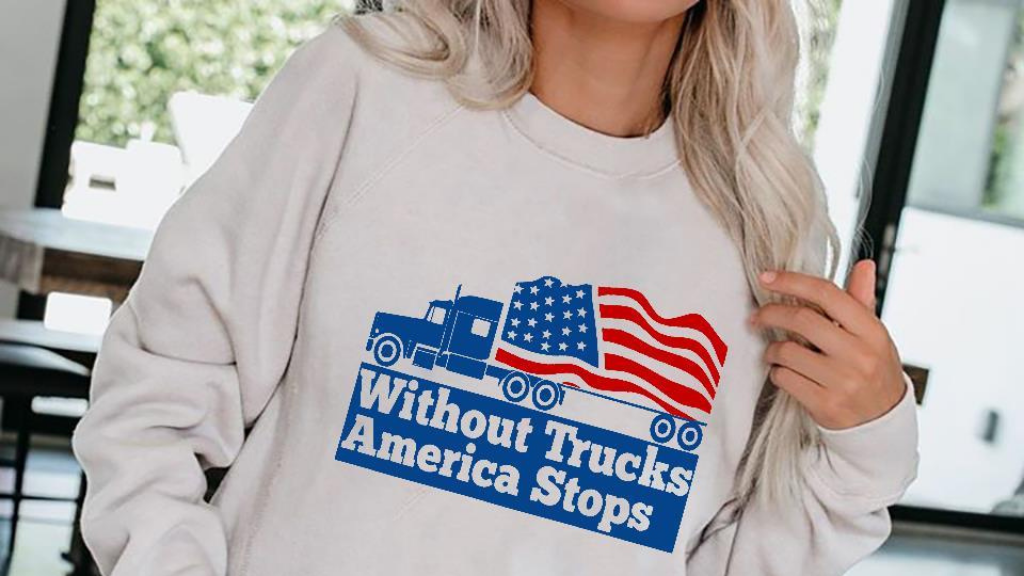 BEING SUCCESSFUL
The better your effort in everything mentioned here, the better your business will be. The better your business, the happier you'll be with the life it provides.
So familiarize yourself with other hot shot drivers. Find out what they like and dislike about this industry. Ask them about load types and load boards. Ask what they would do differently if they could start over. Check social media–– maybe there's a facebook group. You'll find other new drivers just like yourself and folks willing to help with your questions and concerns.
Stay away from folks who say you shouldn't' do it. There will always be naysayers.
Make sure to obtain any necessary licenses and registrations to drive and start your business, using Interstate Authority for any help needed along the way.
Subscribe to load boards and utilize them until you connect with brokers and shippers to further build your company.
And that's it! It may seem like a lot, but if taken one step at a time, this step-by-step process of how to start hotshot trucking will fall into place with ease.
I believe you've picked an honorable industry to be a part of, one that can make you good money.
I also believe that without hot shot truckers like yourself, America stops.
Was this article helpful?