As part of your CDL training and one of the final steps in receiving your commercial driver's license, you are required to pass the CDL skills test administered by your state. This driving portion will test your ability to properly operate a commercial motor vehicle.
It is not just a driving test, as many first-timers assume.
WHAT DOES THE CDL ROAD TEST CONSIST OF?
The CDL test consists of 3 main components: the pre-trip inspection, the basic controls test, and the road skills test. All 3 sections of the basic skills test must be passed successfully for you to be awarded your CDL.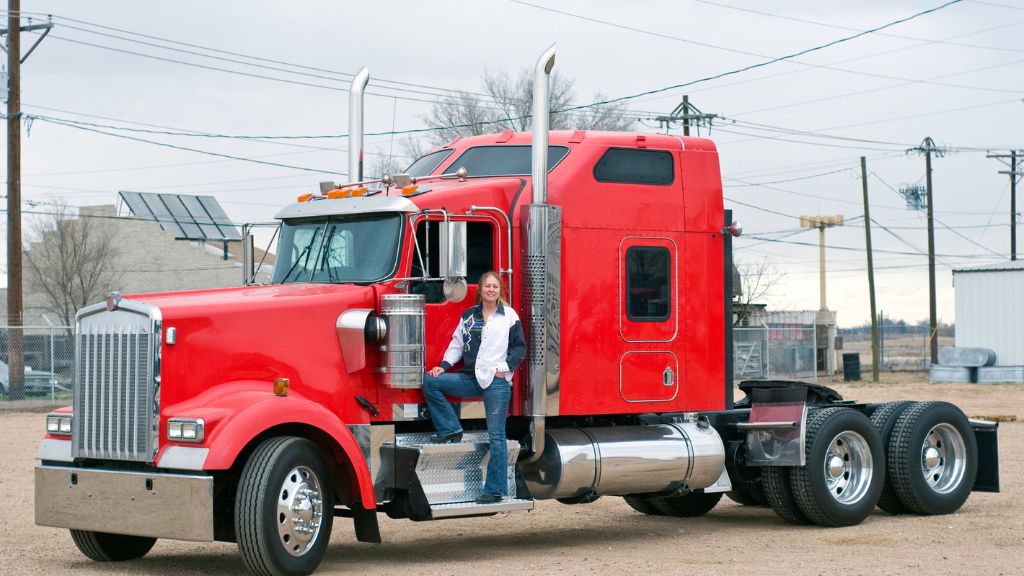 Pre-trip Inspection
Prior to taking the actual CDL driving test, you must first be tested on your knowledge of the commercial motor vehicle that you intend on driving once you've received your official license.
You will need to test in the same class of commercial vehicle for the pre-trip inspection portion. You can't be in a Class C vehicle testing for a Class A CDL.
This trial is where you will be required to show, prior to departure, that you can properly inspect the vehicle to determine its ability to successfully and safely operate on the road.
During the vehicle inspection, you will be expected to perform thorough safety inspections of various components, such as the coupling system, engine compartment, tires and brakes, vehicle lights, and fuel tanks.
Keep in mind that if your vehicle is not legally equipped or safe to drive, you will not be able to proceed to the next component of the test. Also, if you fail any part of the CDL skills test, you must retake all three sections of the skills test
Basic Controls Test
After successfully completing your pre-trip inspection, you will then take the basic controls test.
This is the first of two driving tests you will need to pass while pursuing your CDL, and only after passing this section can you move on to the road skills test.
The basic controls test consists of completing various maneuvers with your commercial vehicle.
These can include straight line backing, parallel parking (driver side and conventional), offset backing (left and right), and alley docking.
A certified CDL examiner will instruct you to fulfill their requirements for the test, scoring your performance throughout the process using a score sheet.
Your CDL examiner will grade your skills based on encroachments, pull-ups, outside vehicle observations, and final positions.
Encroachments are when you cross boundary lines with any part of your vehicle
Each encroachment will count as an error. Your goal is to receive no more than three errors. If you receive more than three on any individual exercise, you will fail that section of the test.
Pull-ups will also result in added points. These occur when the driver stops the truck and pulls forward to get better positioning of the vehicle or to prevent an encroachment.
You are typically permitted two pull-ups for every exercise, with the exception for when straight line backing.
During straight-line backing, you are allowed one pull up. Using any more than these allowed pull-ups during your exercises will result in failure of the test.
Outside vehicle observations, or looks, can be permitted for the driver to safely stop and exit their vehicle to check the truck's external position. When doing this, the driver must place the vehicle in neutral and set the parking brakes.
You must also be sure to maintain three points of consistent contact while exiting your commercial vehicle. Be careful when engaging in these observations. If you don't exit the vehicle properly, or if you fail to safely secure it in neutral with the parking brake, then you may receive a failing score.
3 points of contact: 2 hands, 1 foot, or 2 feet, one hand
These are common mistakes made everyday, only now they can cost you the opportunity to be a commercial truck driver.
You're usually allowed two of these observations for every exercise except straight line backing, which allows for just one.
The final position is crucial to successfully complete this portion of your test. Listen to your examiner and be sure to finish every exercise precisely how he or she instructs you to do so.
The max number of points you can receive for the basic control skills test should be around 12. Any more points will result in a failed test.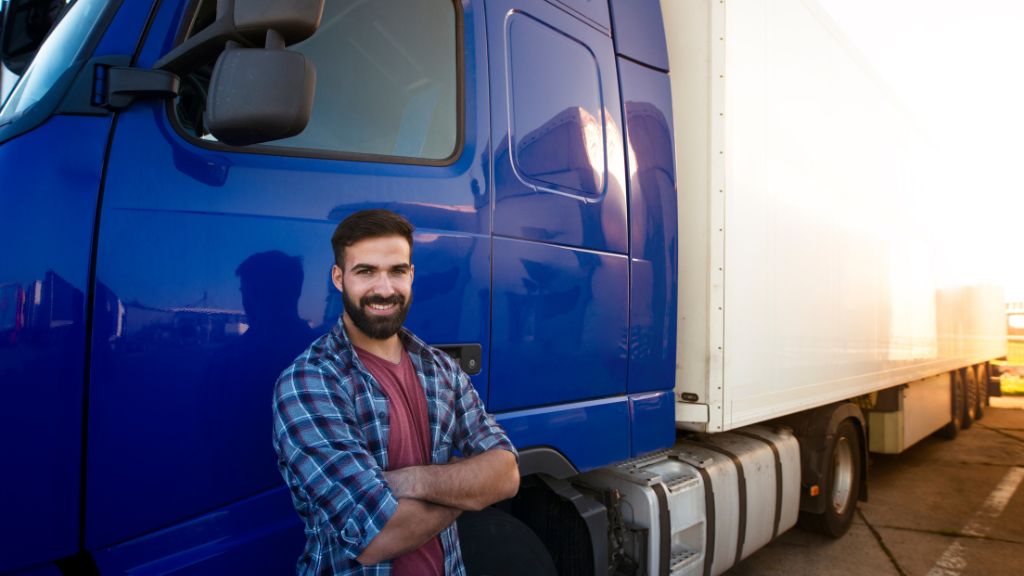 Road Skills Test
Finally, you must complete the driving skills test before being awarded the CDL you've been waiting for. This requires you to drive your vehicle on public roads and tests your ability to properly operate the commercial motor vehicle in actual traffic situations.
The driving portion of the test will take place on a predetermined route, and you will be accompanied by an examiner who determines whether you pass or fail.
The test route may include starting and stopping the vehicle, braking, turning, observing traffic signs and signals, using vehicle controls, maintaining proper lane positions, lane changes, railroad and bridge clearances, etc.
Consider these things that may result in an automatic failure on the road test:
hitting a curb
forgetting a turn signal
not checking mirrors and blind spots before changing lanes
rolling backward before taking off from a stop
And the more obvious like running a red light or stop sign
These issues are considered very dangerous and can have serious consequences in driving situations, which is why CDL examiners might be quick to fail you if any of these occur.
Mistakes do happen, like turning slightly too wide on a right turn, but keep in mind that these types of maneuvers will be critiqued and judged against your overall performance.
Be sure not to get overwhelmed or nervous during this section. It can be easy to fail under pressure and make mistakes that can cost you your CDL, so be sure to maintain your composure.
This may be easier said than done. Pretending you're relaxed and confident will impress your test examiner. It also has the potential to influence yourself, helping you to do better during the test.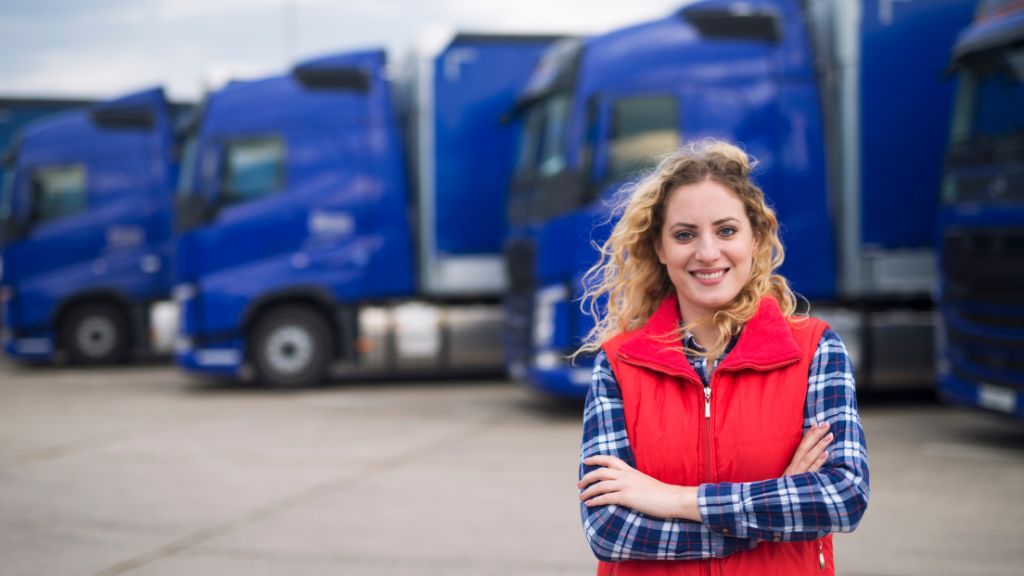 GENERAL TIPS FOR THE CDL SKILLS TEST
1. BE ON TIME Failing to arrive at your appointment on time can result in a cancellation of your test, so if anything, be early.
2. HAVE NEEDED ITEMS ON HAND Make sure to bring all necessary items to your testing appointment, such as your commercial learner's permit, DOT medical card, and your soon-to-be commercial vehicle that is safe to drive and is the same class of vehicle as the class of CDL license you are testing for. It's a good idea to do your own vehicle inspection just prior to your skills test appointment.
3. FOCUS AND STUDY Stay motivated, determined, and focused. This is a lot of hard work, but you're in the final steps to obtaining your CDL, so make it count. Utilize every resource you can get your hands on to prepare for the general knowledge test and skills test exam. Truck driver training programs can assist with materials to study. Just be sure to spend necessary time studying to prepare for your CDL. This is your future and your career.
4. KNOW THE CDL MANUAL Being familiar with the CDL manual, which features everything you would want to know to help on your written test, can benefit you greatly when it comes to passing these 3 components. At a little over 100 pages online, it's an easy investment and worth the time to read.
5. DON'T PANIC You can't let anxiety and pressure prevent you from performing at your best during this exam. If you've taken the time to prepare for the test and know what you're doing, just relax and let your preparation guide you. Fear of failing may be your biggest challenge. Take your time and try using deep, slow breaths.
6. BE CONFIDENT In addition to maintaining your composure during the test, simply remember to be confident in yourself. You've managed to make it this far and you are so close to receiving your CDL. Prove to yourself and the examiners that your hard work and determination will finally pay off. Prove that you have prepared for success.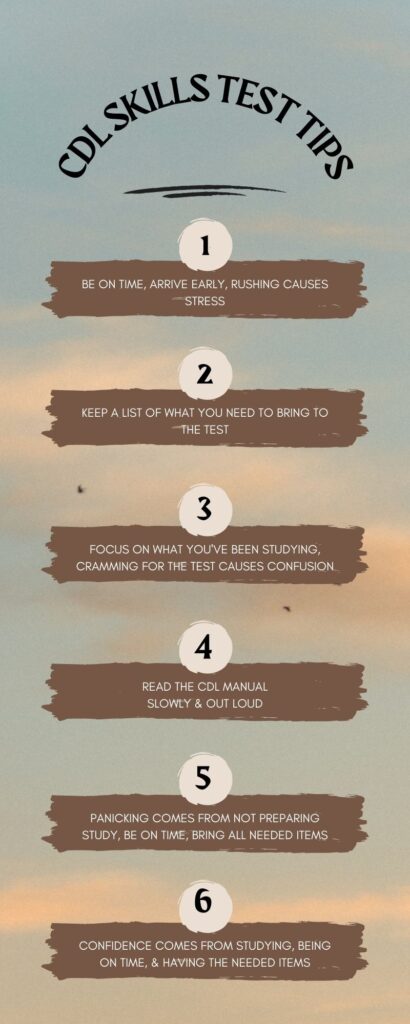 With these tips and information in mind, you are well on your way to successfully completing your CDL skills test and obtaining your commercial driver's license. This driving exam is the final component to everything you've been working toward, so keeping these items in mind are crucial to taking that next big step toward your prosperous future as a licensed truck driver. Good luck!
Was this article helpful?