You have your own pickup truck and a trailer, and you're looking for a side hustle to make some extra cash in your spare time. You're free to set your own hours, your own schedule, and how much cash you earn depends on how much time you're willing to spend finding jobs.
This is what the business world calls an independent contractor.
LAWS TO OBEY
First, be sure you have a valid driver's license. You'd be surprised at how many licenses are unknowingly expired, or have the wrong birthday. Look yours over to be sure it's correct.
Next, you must have active auto insurance. According to Forbes.com, one out of every eight vehicles you see on the road has no insurance. Check with your insurance agent before using your truck for business.
A quick and easy way to go out of business is to start off on the wrong foot. Obeying simple rules like having insurance and properly operating trailer lights will prevent expenses and add to your bottom line.
The size of truck and the type of trailer will determine the loads and jobs you can handle. Your truck does not have to be huge. There are many different ways of making a lot of money with a truck and trailer even with a small to mid-size rig.
The engine size and the rear-end dictate how much a vehicle can tow (trailer weight plus load). Know your load max. My Ford F150 can safely haul 12k lbs.
Trailers on the other hand are specific to the task you will be doing. The average single axle trailer can haul 3k lbs. This is typically a 3500 lb axle but you must account or the trailer weight.
A tandem axle trailer has two 3500 lbs axles, typically. Account for the trailer weight and you can safely haul 6k lbs.
There are landscape-style trailers with low to high sides and in various lengths.
There are enclosed trailers (also called cargo or box trailers).
And there are dump trailers, open to the elements, sometimes equipped with a cover that unrolls from the front to tarp your load.
How To Start A Dump Truck Business
Tarping your load is another simple rule to prevent additional expenses. Any load that has the potential to blow out needs to be either strapped down or tarped. Cops tend to hang out around the entrances of county dumps, looking for drivers not tarping or strapping their load. It's safety hazard.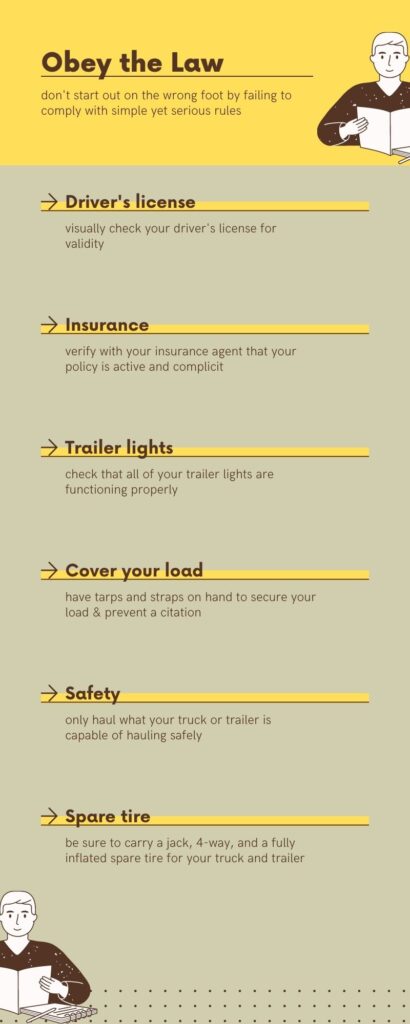 WHERE TO FIND JOBS
Now that we have the obvious steps taken care of, where do we go to find these jobs?
Facebook
Your local newspaper ads
Craigslist
Nextdoor (app)
Taskrabbit (app)
Hang flyers around the neighborhood
Sometimes you'll find opportunities that aren't posted as jobs or help wanted. It'll be someone moving, or asking if anyone needs an old freezer, maybe someone looking for firewood. Pay attention to Facebook posts where someone is talking about moving or hauling off items.
Step up, comment that you can help with the delivery or towing.
Here are some of the best ways for putting your truck and trailer to work:
HOT SHOT TRUCKING
This does not have to be long distances or over-the-road (OTR). There are numerous in-state and even local opportunities in the trucking business. This type of trucking is the quickest and most efficient way to transport small loads. Hotshot trucking often calls for hauling less than 100 miles and deliveries are usually a last minute rush.
How To Start A Hot Shot Trucking Business
The great thing about this option is, unlike many other new business ventures, it doesn't require a lot of start-up costs, and hot shot truck drivers are in high demand.
The American Trucking Association predicts the driver shortage will reach 175,000 by the year 2026!
You might need a Class A or B commercial driver's license, but there are many hotshot loads that can absolutely be hauled without a CDL. Just be careful not exceed the weight limits: under 26k lbs for your truck and under 10k lbs for your trailer (loaded or not).
Here is an article I wrote to help you understand the difference in a Class A vs Class B CDL
Also, a gooseneck trailer is not always needed to haul these loads, but it can be a plus if you end up with opportunities for hauling heavy loads.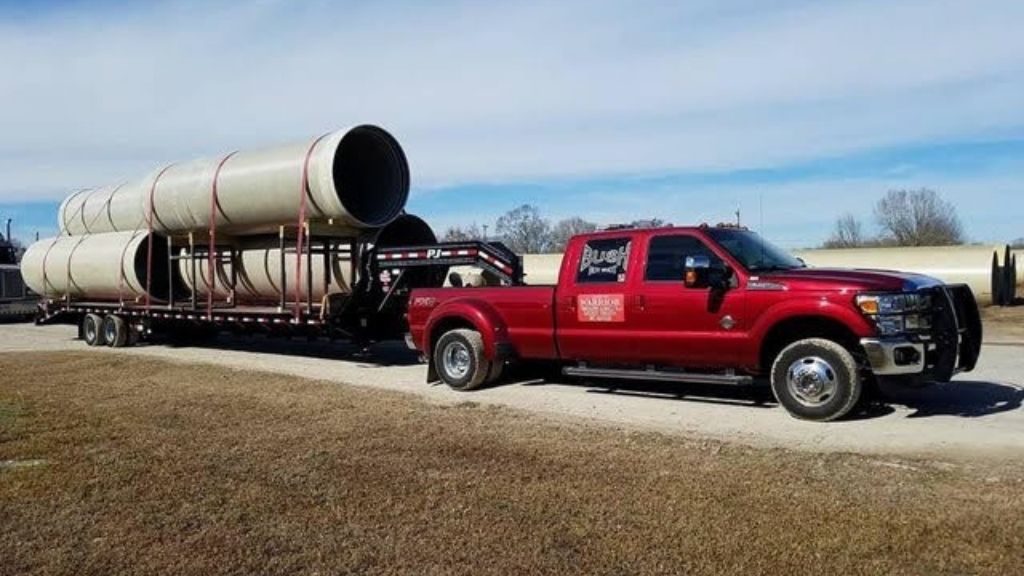 Registering with the Federal Motor Carrier Safety Administration (FMCSA) is required for commercial drivers, as well as maintaining a Driver Qualification File (DQF). You will also need a medical exam (sometimes referred to as a DOT physical) and it must be administered by a physician who is listed with the National Registry of Certified Medical Examiners.
Once you pass the medical exam, you will then register for an EIN (employer identification number), also known as an FEIN (federal employee ID number). This is your business' social security number. You aren't required to have an EIN, but it's good for business.
You can contact a company like InterstateAuthority to help with all of these steps, especially the FMCSA application, obtaining your motor carrier authority number, USDOT number, BOC – 3 and UCR. They are excellent at explaining these to you.
You must have commercial auto insurance, and it needs to include cargo coverage. Your liability limits cannot be less than $750,000.
Let your insurance company know you want a $750,000 Combined Single Limit (CSL) commercial auto policy. You can ask for your uninsured/underinsured to be lower than the $750k. However, you do not want those coverages to be less than the value of your heavy duty truck and flatbed trailer.
A hotshot trucker in a good location for consistent loads can easily bring home $60k to 120K gross income per year. Keep in mind that most expenses: fuel, truck maintenance, liability insurance, license fees, and tolls etc., can be roughly half of what you take home.
A net salary of $30-60K as a hot shot trucker is very attainable for even a side hustle. And the better you are at taking care of your equipment and following simple laws, the less expenses you'll have and more of that gross income becomes net income.
Gross income (total income before any expenses) minus all expenses equals Net income. G comes before N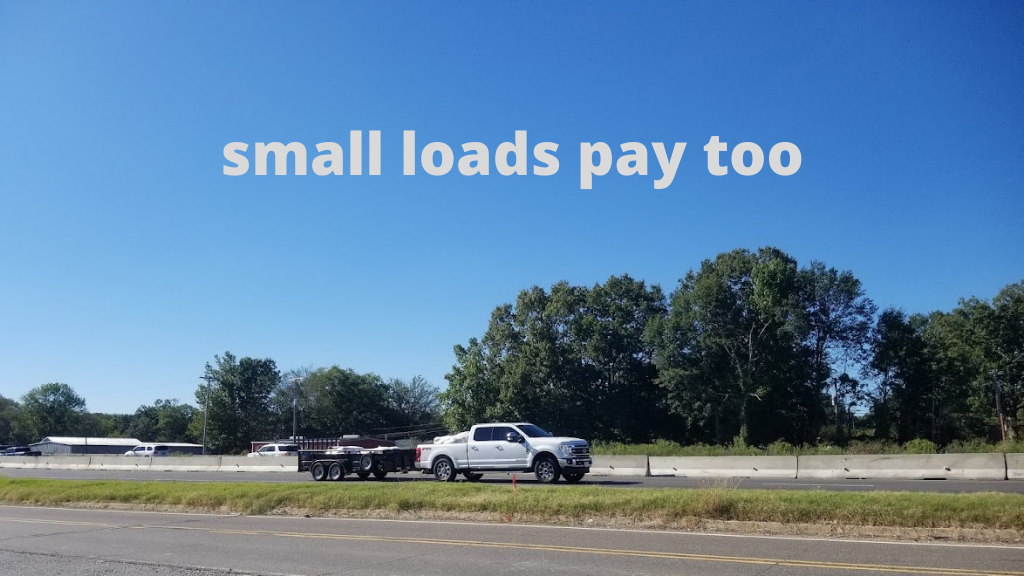 TOWING SERVICE
Having a pickup truck allows you to tow small boats, trailers, campers, and more. You don't necessarily need to have a tow truck to be in the towing business. If you have the right equipment, like a 7ft wide car-hauler trailer, you can tow other vehicles.
Pickup trucks can tow between 5,000 pounds to 14,000 pounds, some can haul even heavier loads, but we don't need to run out and buy a 2 ton truck. The used truck we have will work just fine. Most of your loads will be much less than your vehicle's towing capacity.
You can start with lighter loads that won't stress out your pickup truck. For instance, transporting small boats from homes to the dock and vice versa is lucrative if your state has popular lakes. Throw in campers and you can stay busy doing just this type of hauling.
People also sell their junk cars but need someone to transport them to the junkyard. It's a great opportunity when you connect with local auto salvage yards to pick up junk cars. Salvage yards need these non-working automobiles for parts. It's how they make money and stay in business.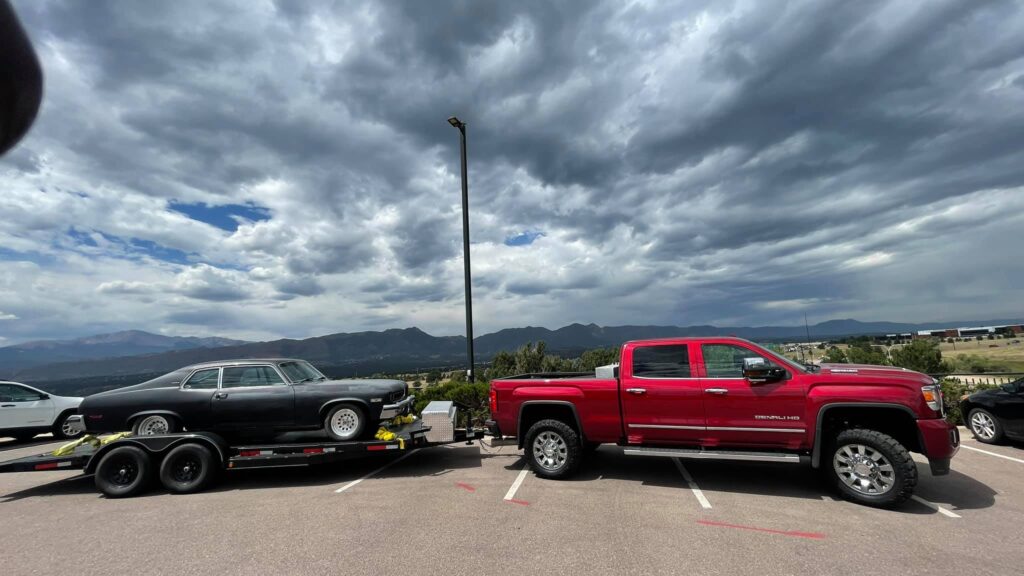 LANDSCAPE/LAWN SERVICE
The downside to a landscape business is needing all the right equipment, and it may become a full-time job as opposed to a side hustle. You will most likely need a riding lawn mower, rakes, shovels, leaf blowers, and other common yard tools.
You can provide different landscaping services, such as residential, large commercial, small businesses, hospitality, and even parks. It may be best to concentrate on one niche, like fast food restaurants, but you can explore which may be best for you and provide the most profit.
Once you have a clientele, you can oftentimes work for them on a weekly or monthly basis, or even quarterly.
An LLC might be a good idea to reduce liability, legitimize marketing and have it listed on your business cards. However, it's not a necessity, and there is a small expense in setting it up.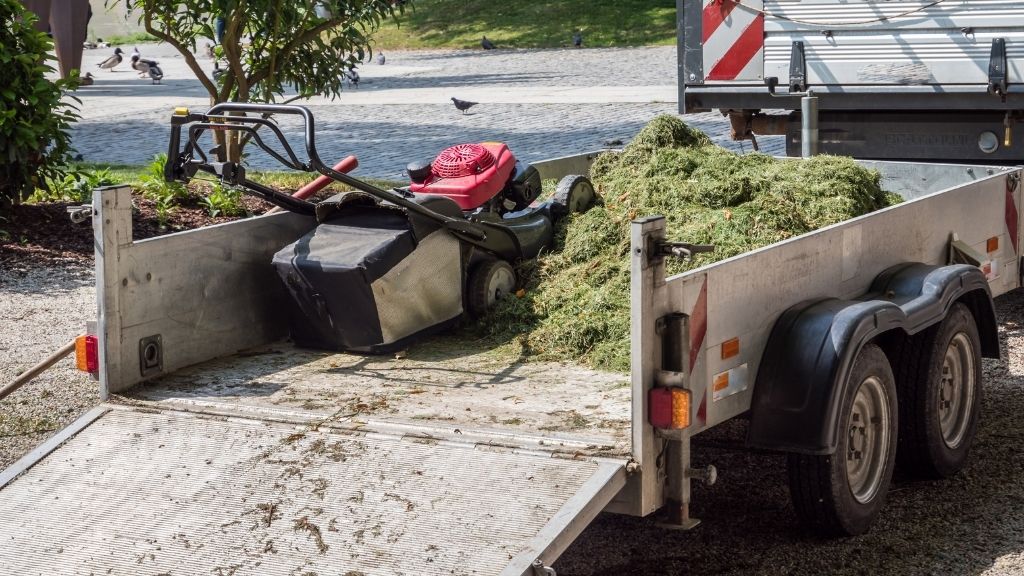 MOVING SERVICE
Using your truck and trailer to transport large items, such as pianos, desks, kitchen appliances, and more, is a booming business. The industry is saturated with U-Haul and other companies in your area, but people appreciate availability.
And large items like an entertainment center or a piano is not for the weak. Moving one of these huge pieces is hard work, especially if there are stairs involved.
If you have a truck and some muscles, this can be a really great way to make money with your pickup truck as people are always looking for help with heavy and bulky items. Grab your buddy and your truck and make some cash.
They are likely to bypass calling moving companies to rent a truck or book a reservation if you are ready to go. Lots of people are not be comfortable driving a U-Haul and transporting their items. Therefore they want someone like you who is able and willing.
Randomly throughout the day, people may realize they need someone with a pickup truck to haul items such as a mattress. However, they may not want to rent trucks or contact a large company with high costs for a job that may only take 30 minutes to an hour. Monitor social media for opportunities.
When people relocate across the city or just down the street, most hire a moving company to help make the transition easier. When you use your pickup truck for moving services you will help homeowners or business owners move from one place to another quicker if you have a cargo or box trailer. You'll also spend less time tarping or strapping your load.
A large cargo trailer will help you make less trips back and forth, but this job can take all day or even all week. Because you will be responsible for taking all of their contents from point A to point B, be sure to have cargo coverage on your commercial auto policy.
At TheGannAgency, we specialize in commercial auto insurance and cargo coverage.
SNOW PLOWING
Consider a snow plowing service if you're in an area with a lot of snow during the winter months. Add the snow plow attachment to your pickup truck and clear out driveways, parking lots, back roads, or really anywhere your truck fits that someone needs cleared.
You can provide snow plowing for your community, such as playgrounds, parks, recreational areas, and more.
Waiting for local authorities to plow during heavy snow can be a nuisance, which is why having someone in the local area like yourself, ready to plow can help with people prepared to pay for your services.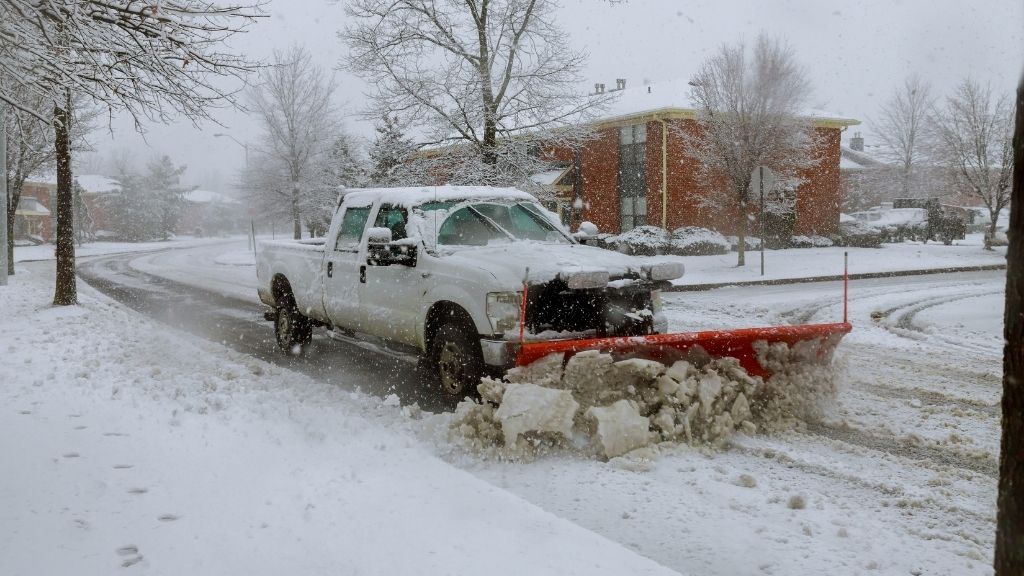 ADVERTISE
Companies, such as Carvertise, allow you to earn between $100 to $300 a month by wrapping your vehicle in an advertisement. The sign-up process involves the following:
Fill out the driver application and answer which areas you drive around
Matched with a brand that agree with
Wrap the truck and earn a direct deposit every month
Unwrap your vehicle once the campaign ends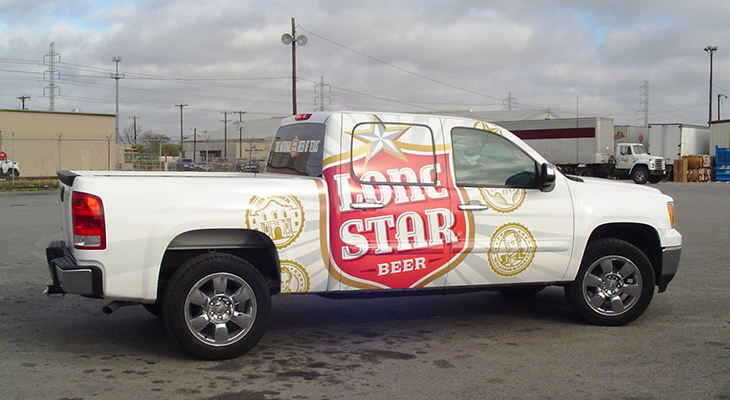 PARADE TRANSPORTATION
Parades are not often, but they do require transportation. Usually a truck and trailer. Use your truck to haul others on a trailer or in the back of your truck, or pull a local orginazation's parade float.
Participating in a parade can be fun and a great way to earn extra income. It probably won't pay much money, but it could be a way to make some fun cash.
You can also do a simple advertisement for politicians or businesses during the parade, making the experience worthwhile. The advertisement can even be for your own services.
While parades only last for an hour or two, preparations may take days. Take this into consideration.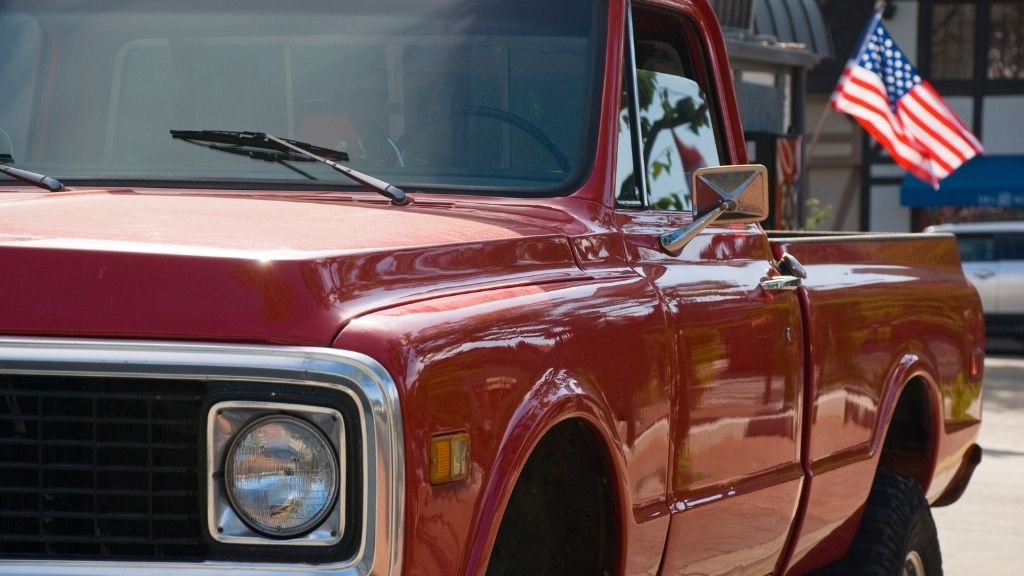 FORECLOSURE CLEANUP
When homes are suddenly foreclosed, items need to be moved out right away. There will be loads of trash and other debris to transport off the premises. You can use your truck and trailer to provide these cleanup services, hauling away broken appliances, furniture, mattresses, and more.
Speak with financial institutions, landlords, property managers, and real estate agents to find foreclosed homes, apartments, or even buildings that need clearing out. These folks can provide you with excellent leads.
Sometimes when businesses unexpectedly shut down, there are auctions for the remaining electronics, business equipment, and other products. This is another opportunity for you to make money with a truck and trailer.
STORAGE UNIT CLEANUP
Storage units are loaded with items that need transporting if someone doesn't pay on time. They are filled with appliances, collectibles, and sometimes rare memorabilia.
There is a business to bid on storage units after renters stop paying rental fees and abandon their goods, allowing people to clean out the locker.
Using a truck and trailer to help people transport these contents from the unit to their home or warehouse is a great way to earn extra cash.
Visit with the storage facility owner or manager. They need to know you're available for hauling in these situations.
Because you have a more versatile vehicle than most people, you can haul large items from these storage units or a thrift store or garage sales and resell them for cash. Don't count out being a bidder as well as a hauler.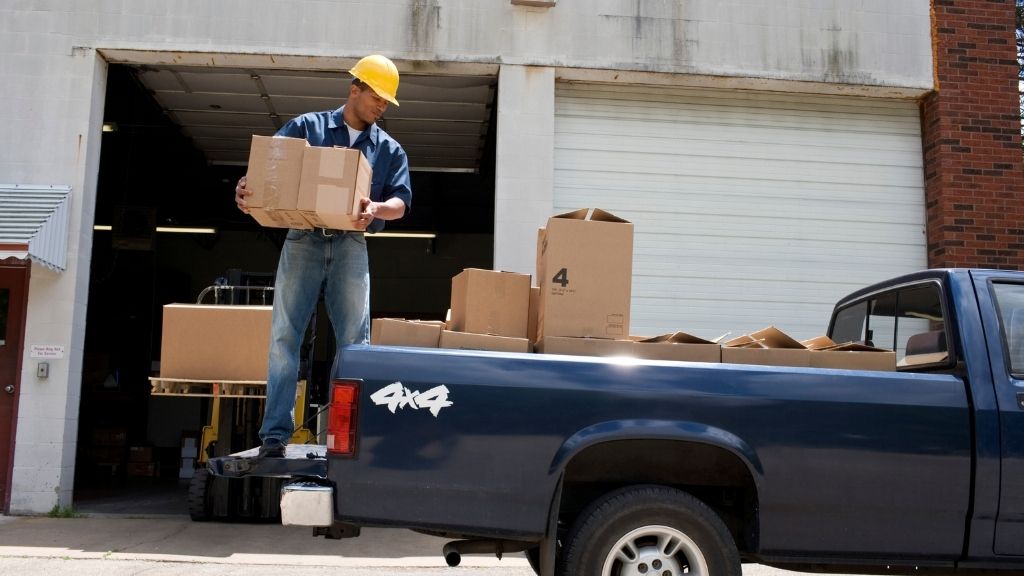 TRASH REMOVAL
Dirty jobs tend to have high demand that needs oversized trash hauling, perfect for a truck and trailer. There are several ways to provide trash removal services:
Local businesses: Help business owners clean out their building or around the building, especially after construction work or a renovation
Beach or park cleanup: Volunteer programs tend to host cleanups around nature areas, and they will need a service to haul away trash bags or recycle
Residential: Spring cleaning can mean hauling away large unwanted items, requiring a vehicle such as a pickup truck with a trailer
Construction sites: After large construction projects, there will be a heap of junk, debris, and trash that needs to be removed from the job site.
Government: you become a private contractor for your local government to clean up bulk trash from streetways and government buildings.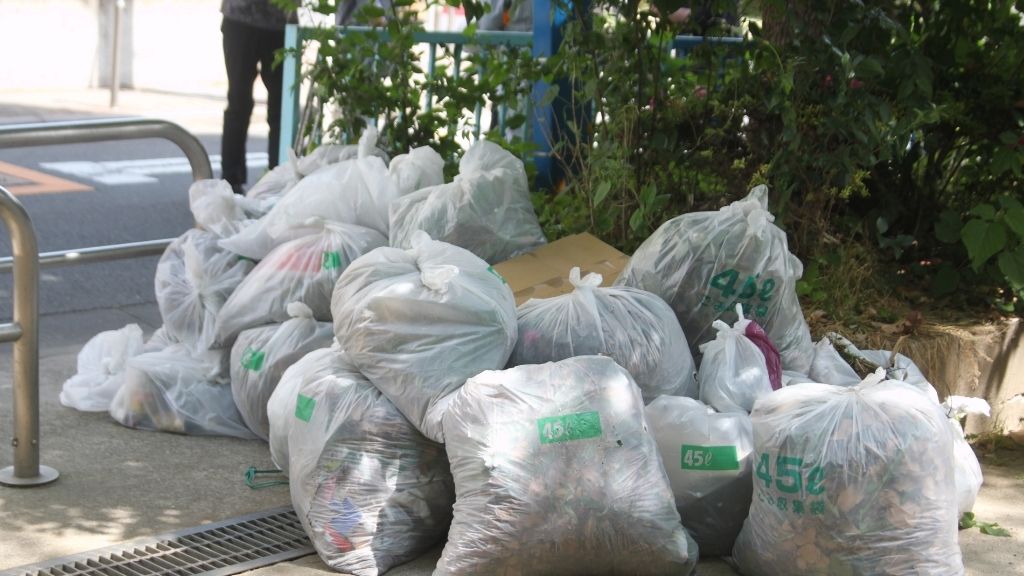 EVENT SET-UP
You can use your pickup truck to make good money at special events such as weddings and banquets. If there are decorations or other oversized items that need to be moved around for an event and cannot easily fit into a vehicle's cargo space, you can offer your services. Lots of different things need to be transported for events such as:
Chairs for weddings
Stages
Balloon arches
Statues and large signs
LARGE PACKAGE DELIVERY
Different from shipping, you can deliver packages straight to the door of homes or businesses. You can form your own service to deliver packages, you can become a private contractor with local companies.
You can also use your truck and trailer to begin shipping items to certain locations by working directly with small businesses. There are numerous small businesses in your area that could use this service: carpet and tile stores could use your service to haul boxes of tile to a job, haul old carpet to the dump, you could haul for the used appliance store or auto part stores that might be short on delivery drivers.
Depending on the small business, they may need you to deliver products to people or commercial companies. For instance, a medical company that creates motorized walkers for seniors needs to transport their product to people's homes. With a truck and trailer, you can load up multiple products, deliver them in one route that will save the business time, and create more profit for you.
The best way to begin a private transportation business for other small business products is to start an LLC, open a business bank account, get your expenses and insurance in order, and team up with business owners, becoming a private contractor offering a great service.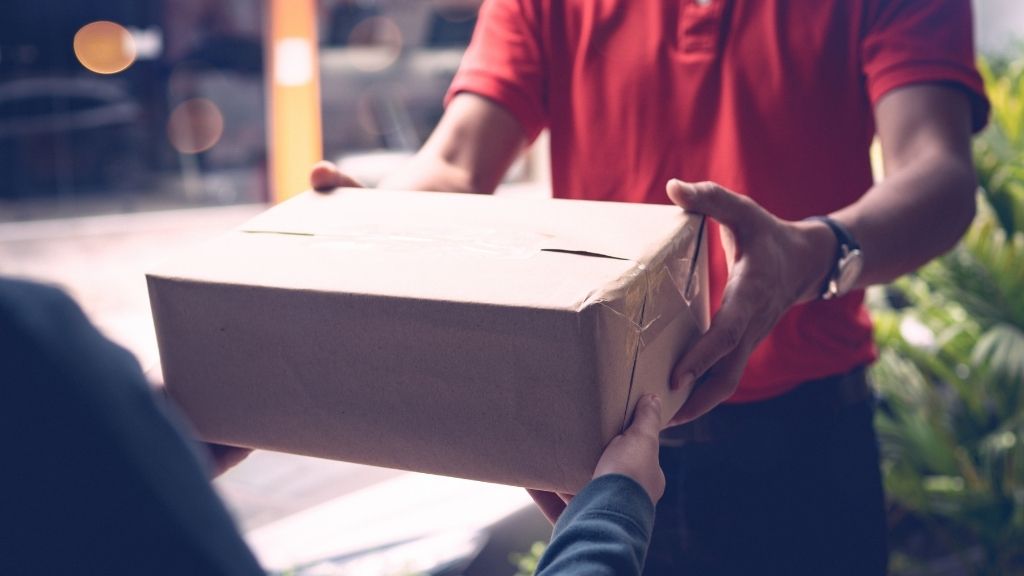 DOLLY AND AMAZON FLEX
Dolly is a delivery service app that connects drivers with businesses and individuals who need help with hauling or transporting. Drivers are paid when they complete deliveries. Earning potential varies among delivery driver apps The top earners with Dolly are making over $1,200 a week. Dolly is arguably one of the best apps for hauling and transporting.
Amazon Flex is an opportunity to deliver Amazon packages, and this is a job that always has openings. Amazon flex deliveries involve picking up groceries or household items from one of the many distribution centers and delivering them to the customer. This job offers flexibility with scheduling and is a great option for a lot of people looking for a side hustle. You might need a camper shell on your truck bed or an enclosed trailer in order to qualify. You must be 21 years old and have a clean driver's license.
HAUL BUILDING MATERIALS
Pickup truck owners can find steady work in delivering wood, sand, gravel, or similar materials. Many sellers of these items charge two rates: one that includes delivery, and one that doesn't. You will most likely need to be hired by the end customer, but leads can definitely come through the retailer.
When moving material that can shift or blown out of the truck bed, like sand or gravel, be sure to use tarps or straps to keep your cargo where it belongs. Some quarries will require that your trailer have sides and a tailgate to prevent damage to other vehicles from loose gravel. This option my be best suited for those with their own dump trailer. (How To Start A Dump Truck Business)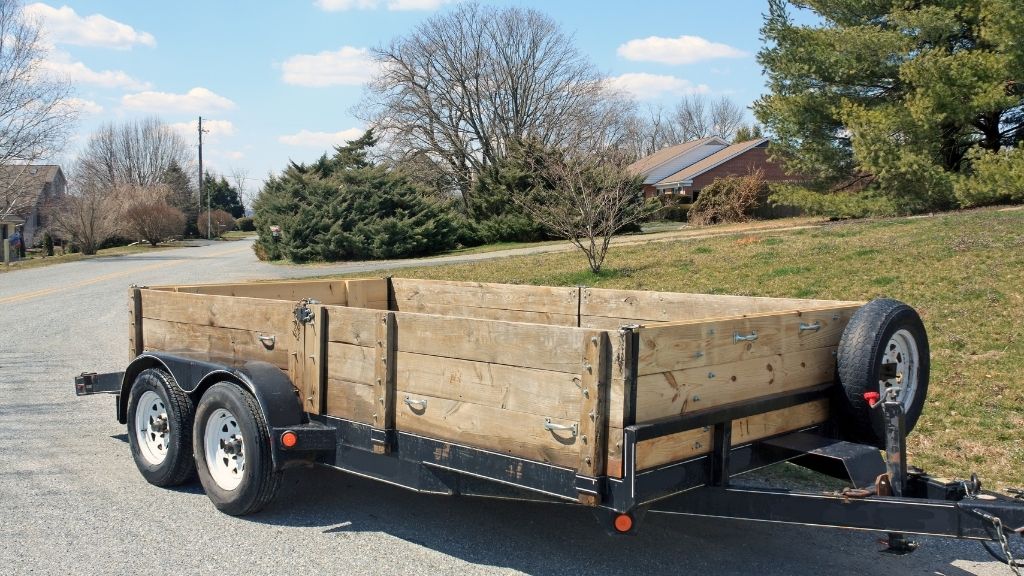 APPLIANCE REMOVAL
Get paid to haul away large items that people no longer want. When you have a truck and trailer attached, you will have enough room to handle multiple small jobs or one large job.
Small jobs are typically 1-3 items where you can make an average of $65 per job just for picking them up. Always consider the extra cost of the dump fee when hauling loads of trash.
Larger jobs could be a full basement clean out, clearing out after an estate sale or even disassembling and removing an entire office of cubicles. When you add a trailer to your pickup truck you can haul larger items such as appliances, and furniture. You can also take on the bigger jobs, meaning more money!
SCRAP METAL
Metal scraps can be sold to recyclers for a significant profit and is an excellent way to make extra income. You can scour your neighborhood for free metal items on garbage day and then take them to your local scrap metal yard. You can also advertise your appliance removal services in your area and do pick-ups for people for a small fee, then double dip by selling it to a scrap yard.
Click here for current scrap metal pricing
LIVESTOCK TRANSPORTATION
Trucks with horse trailers are expensive and renting one is something many horse owners look into when it comes to traveling to horse shows. This is a great way to help those individuals who don't have their own equipment.
This is a perfect setup for hauling to a show or moving livestock from one farm to another. Don't count out hauling cattle. There are just as many ranchers without livestock trailers as there are with livestock trailers. They could use your service.
Large animal vets would be a good lead source in this niche as well.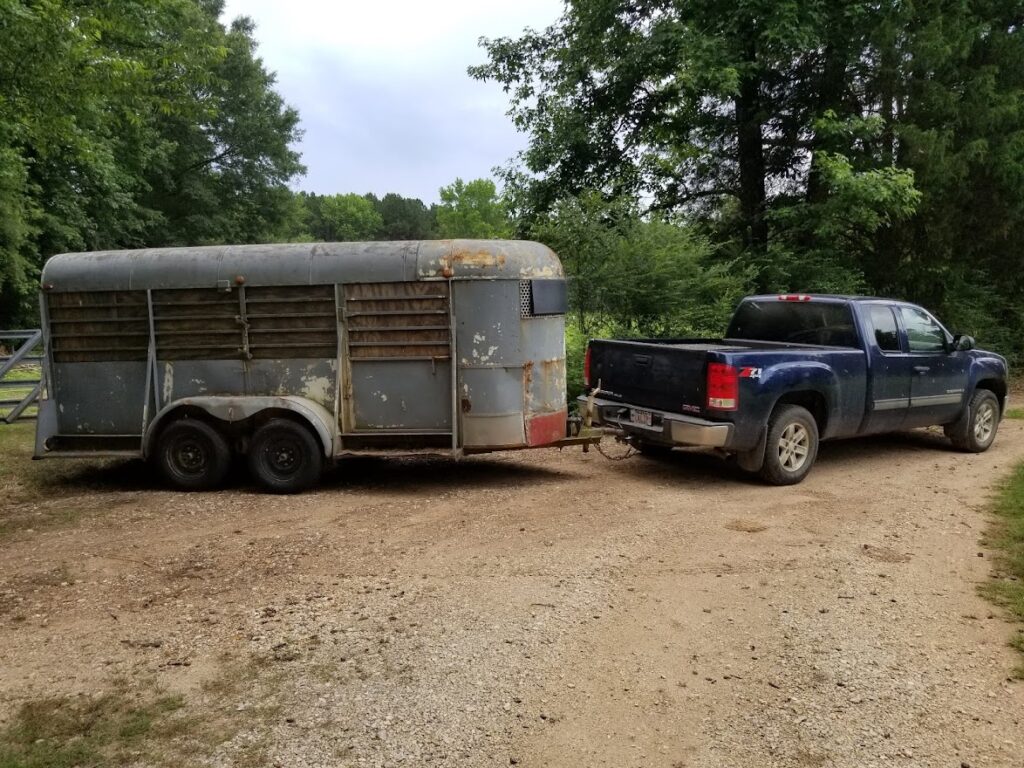 FOOD DELIVERY
Just sign up, ensure your type of truck meets the requirements, pass a background check, and you're ready to go. Bustling areas will see more opportunities but also more competition. No trailer needed.
The downside to using food delivery apps like Uber Eats and DoorDash is the constant driving around, which may cause wear and tear to your truck, and definitely more trips to the gas pump.
If you have a gas guzzler, the opportunity cost may not be worth it. That's why privately delivering for catering companies may be more lucrative. Catering involves large quantities of food that need timely deliveries.
Using your truck and cargo trailer to carry a large load can benefit a local restaurant that offers catering.
If you know someone with a standalone catering company who delivers daily to customers, you can offer your services there as well.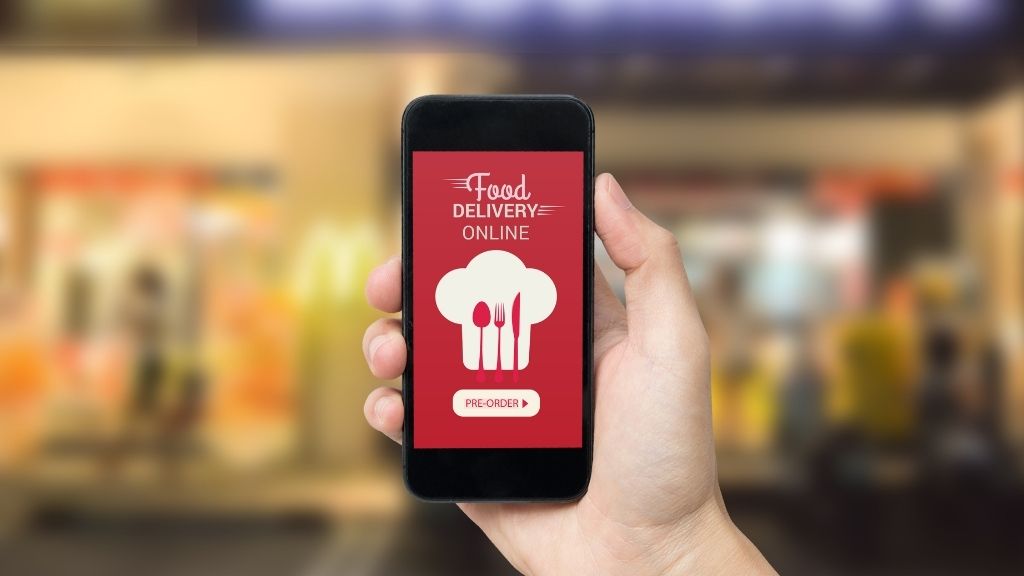 SKIING OR SPORTS EQUIPMENT
For people who enjoy sports that require a lot of equipment, a pick-up truck can come in handy. When you're traveling with all that gear, you need to have a vehicle to accommodate it. The bed of a pickup truck can easily haul lots of sports gear and even a snowmobile. If you live near the mountains or an area for kayaking, advertise your service on your local marketplaces for a set fee.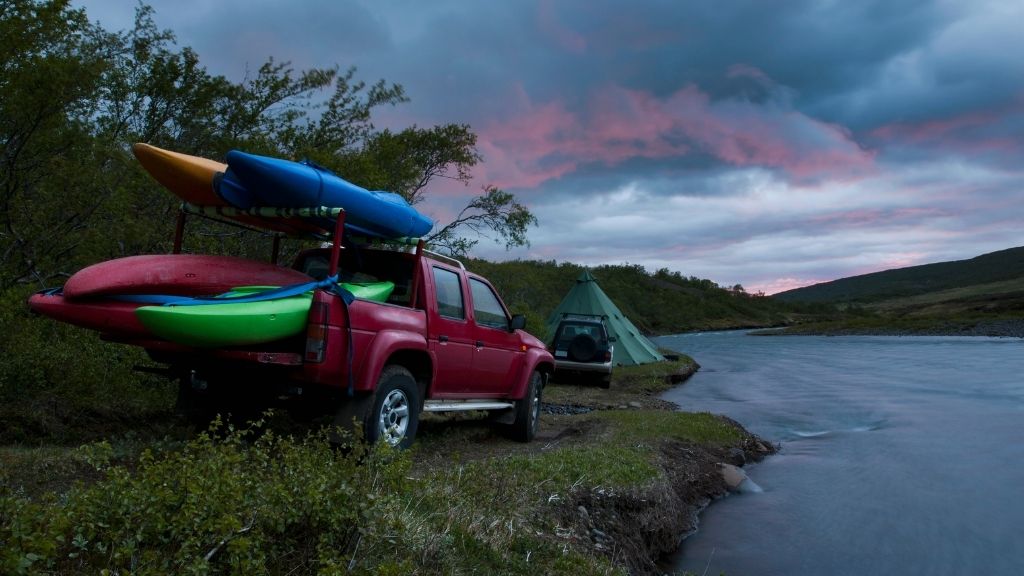 RIDESHARE
Having a pickup truck can be an awesome side job for making money and rideshare is another option that you can try. Consider driving people with your truck on a site such as Uber or Lyft.
Yes, those services allow trucks as long as you have 4 doors and the truck is in good condition.
Although driving people with a gas-guzzling vehicle might not be the best job for a pickup truck, it can be a good way to make some extra cash when you have free time.
People with a lot of luggage might need a truck to pick them up from the airport or from an event. Maybe they need transportation during inclement weather and you have a four wheel drive. You can charge a good amount of money for these situations.
GET TO ROLLING
Who knew there were so many options out there for a person to make extra money with a truck and trailer? Many of these opportunities can turn into a full-time gig where you are your own boss.
Whether it's creating delivery services or removal services for extra cash, explore and choose the right niche for you. Other opportunities can snowball into more profit, such as reselling, where you collect items from storage bidding, thrift stores, and yard sales, ultimately selling online through Craigslist, Ebay, or Facebook.
If you choose to help small businesses in your area, whether it's delivering for catering companies or transporting medical supplies, you can become a regular amongst the community. As a result, your business will grow with endless clients and opportunities.
Was this article helpful?