In real estate transactions, there are various binders used to get the seller and buyer to closing day. In this article we will be discussing property insurance binders. 
You will learn:
what a property (home) insurance binder is
why they are important
how to secure one
what they contain
what to expect after your binder is issued
key terms associated with these types of legal documents
First, binders are often referred to by several different names: home binder, evidence of property insurance (EPI), homeowners insurance (HOI), real estate binder, property insurance binder, mortgage binder, closing binder, escrow binder, and even owner's policy binder.
When hearing these different names just know they're referring to the proof of property insurance. We'll stick with the most common names throughout this explanation.
What is a Home Insurance Binder
A home insurance binder is a temporary document issued by an insurance agent on behalf of the insurance company to provide proof of insurance to the buyer of a real estate property. This temporary document is used in place of the insurance policy's declarations page (dec page). Because closing dates can change right up until the last minute, insurance companies rarely have enough time to provide the full policy, that includes the dec page, to the buyer and the title company prior to the closing.
Property insurance binders are important since real estate transactions involving a home purchase are usually completed through financing done with a mortgage. Mortgage companies require insurance coverage for the property in order to protect their financial investment.
Obtaining a property insurance binder is as simple as contacting an insurance agency, like TheGannAgency, and taking out a homeowners policy to cover the dwelling you are purchasing. It is important to note that at the time of the quote you are unsure of the exact closing date. You may have an estimated closing date, but you should mention to your agent that your closing date may change.
Mortgage brokers typically do a binder check before sending the closing packet to title companies. However, there are plenty of times when the title company reaches out to the buyer's agent to obtain evidence of property insurance (EOI) because a binder did not accompany the closing packet.
The closing date and the policy effective date should be the same. It is ok if they end up being a day or two off, but only if it's the policy that has an earlier effective date than that of your closing.

How to Obtain a Property Insurance Binder
Besides personal information, you should be prepared to provide information about the home being insured, such as; address, size, year built, type and age of roof and other conditions of the property, number of fireplaces and bathrooms, and types of finishes on and in the home (brick, siding, hardwood floors, carpet, ceramic tile, etc.).
Real estate agents will have all of this information for you. They can even find out the age of the roof, which is a cost factor for homeowners insurance.
It's also good to know the property's value. This could be different from your specific sale price. Too often we confuse purchase price or local market value with replacement cost. They are NOT the same. Know the property's value. It might be a higher price than the amount of money you're paying for the home.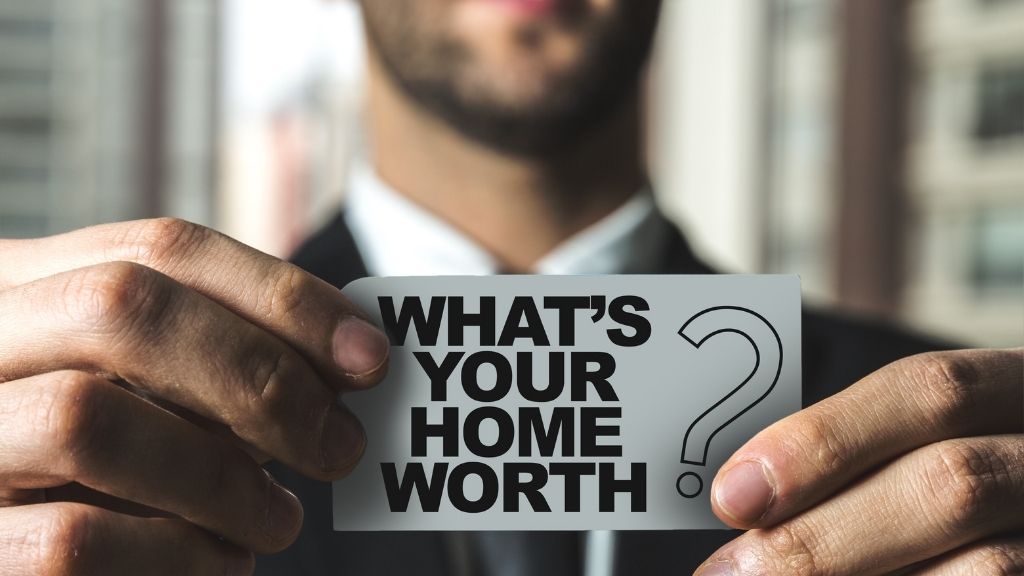 Additionally, if you can provide information about safety devices, such as smoke detectors, fire sprinkler systems, or security systems in the home, you could see savings on your premiums.
NOTE: You can learn more about shopping around for insurance in our article, "How to Confidently Shop for Home Insurance".
You should not be required to pay a down payment for this binder. There is no binder fee or real estate binder deposit like earnest money, and the premium is to be paid at closing, and then typically from an escrow account moving forward. If this is an interim construction binder then the premium paid at closing is the one-time premium.
What does a Real Estate Binder Contain
A real estate binder will contain a high level overview of the policy. The language of the binder will identify only the vital information regarding the potential buyers, the insurance agent and insurance company, the property, and the coverages. The description, address, and the different amounts of insurance coverage will be listed on the interim binder.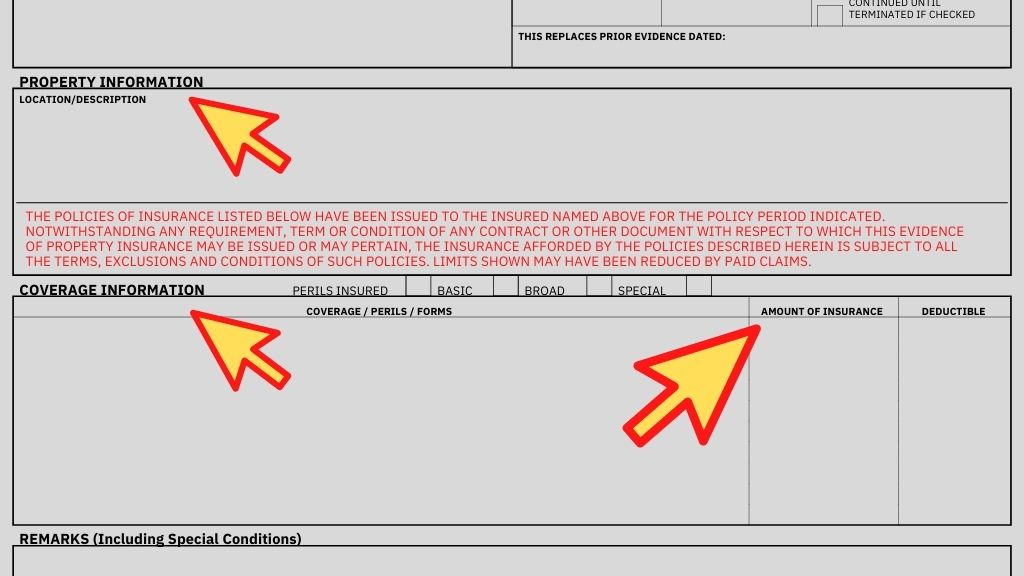 If this home purchase is for your primary residence then the insurance coverage should consist of dwelling, personal property or contents coverage, liability, medical or med pay, loss of use, and other structures.
For real estate investors it sometimes will not list Contents as a coverage.
Information about covered perils could also be provided. Additionally, the binder will include the name of the insured, the loss payee, the name of your insurance agent, and the insurance carrier. Keep in mind, the binder will not contain all the fine print details of your policy. It is a high-level overview.
Since the binder is considered a temporary document for a specific purpose, it will be replaced with an official policy that always includes a declarations page (dec page). The dec page lists much of the same information as the binder. However, it is a contract, where the binder is not.
What to Expect after the Insurance Binder is Issued
Under normal circumstances, as the policy holder, you should receive the official copy of your policy within a two week time frame of the date listed in the top right hand corner part of the binder. If you are nearing the standard timeframe and have not yet received a copy of your policy, you should reach out to your insurance agent immediately.
In summary, property insurance binders play a significant role in the purchase of a new home. It's important to secure an official insurance quote, either hardcopy or via email, once you are in a contract on a property and have an estimated closing date. Quick action on your part will prevent any closing delays due to the lack of insurance.
Remember, a property insurance binder only contains a high-level overview of your policy and specific information about your coverage. It should include your name, the mortgage company's name, the coverage amounts, and your insurance company's name and address.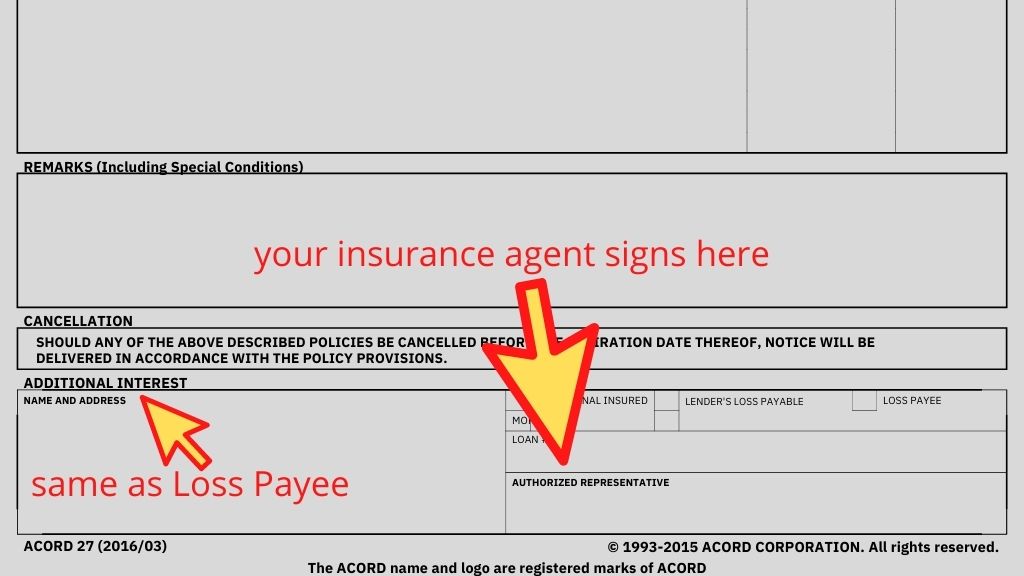 The binder is all you need to provide proof of insurance at closing, and the full policy should follow within a couple weeks of the binder being issued.
Key Terms within a Real Estate Binder
Binder – a formal binder agreement for insurance coverage leading up to the closing of the property; it is binding but it is not considered a binding contract, it's an agreement.
Declarations Page – the policy document listing what the insurance company is "declaring" to pay, and who they will pay, in the event of a claim.
Perils – an event that may damage your home or belongings; perils covered by your homeowners insurance are listed within your policy and most often include damage from a natural disaster and/or fire and smoke, lightning strikes, windstorms and hail, explosions, vandalism, theft, damage from an aircraft, car or vehicle, falling objects, weight or ice or snow, and water damage. The perils depend on the form of the policy; HO2, HO3, HO5, and there are others. There are other perils available as well, but for an additional cost.
Dwelling coverage – the portion of your coverage that pertains to the cost or rebuilding or repairing your home in the event the dwelling is damaged or destroyed by a covered peril.
Personal property insurance coverage – used to cover loss of personal items such as electronics, clothing, furniture, etc., if they are lost, stolen, or damaged by a covered peril.
Liability and medical coverage – provides protection if someone other than a household member is injured on your property or because of you or your property and often includes coverage for medical bills, lost wages, pain and suffering, and death benefits.
Loss of use coverage – if you are forced to move out of your home due to damage caused by a covered peril, this coverage would pay for not only the cost of staying in a hotel, rental, or apartment while your home is being repaired, but also for expenses incurred otherwise because of the damage. It is to prevent a drastic lifestyle change.
Other structures coverage – insures structures not attached to your home, such as a detached garage, shed, or a fence.
Name insured – the name of the person or persons who own the policy.
Loss payee – the individual or business that is listed on your insurance policy as having the first right to any claims filed in order to protect their financial interest.
Was this article helpful?