If you are looking to provide for your family members, loved ones, or even business partners after your death, then you may be considering establishing this financial support for them through life insurance coverage. In order to effectively do this, there are crucial tasks that must be completed correctly. Otherwise, you risk adding to the burden of your death.
One of the most important components in developing a life insurance policy is designating one or more life insurance beneficiaries to ensure someone is available to receive your life insurance proceeds following your death. Whether you need to officially name these beneficiaries or change the existing beneficiary designations made on your policy, this guide will assist you in determining what beneficiaries are and how these processes work.
WHAT IS A LIFE INSURANCE BENEFICIARY?
A beneficiary of a life insurance policy is the legally-designated person or entity that will receive the life insurance payout, or the death benefit, in the event of your death. You can appoint one or multiple beneficiaries. It's often a good idea to appoint several secondary beneficiaries in the case that something happens to your primary appointed beneficiary.
There are two types of beneficiaries you may name to your life insurance policy: primary and contingent.
The primary beneficiary named to your policy is the first to receive your death proceeds from the life insurance policy. This is typically a close family member like your spouse or children (warning ), but it can also be another individual close to you.
WARNING: Be very careful when wanting to name young children as your beneficiaries. No funds will be released to anyone under the age of 18. You will need an executer to handle the transfer of those funds when minor children turn of age.
DESIGNATION OF BENEFICIARY
You may also have multiple primary beneficiaries that have a percentage of shares of the payout. It is not required that they have equal shares.
Regardless of who you choose and/or how you decide to divide the shares, the primary beneficiary is designated to be the first to receive the life insurance benefits.
A contingent or secondary beneficiary, on the other hand, is the named beneficiary or named legal entity that will receive the life insurance death benefit in the case that the primary beneficiary is unable to receive the money.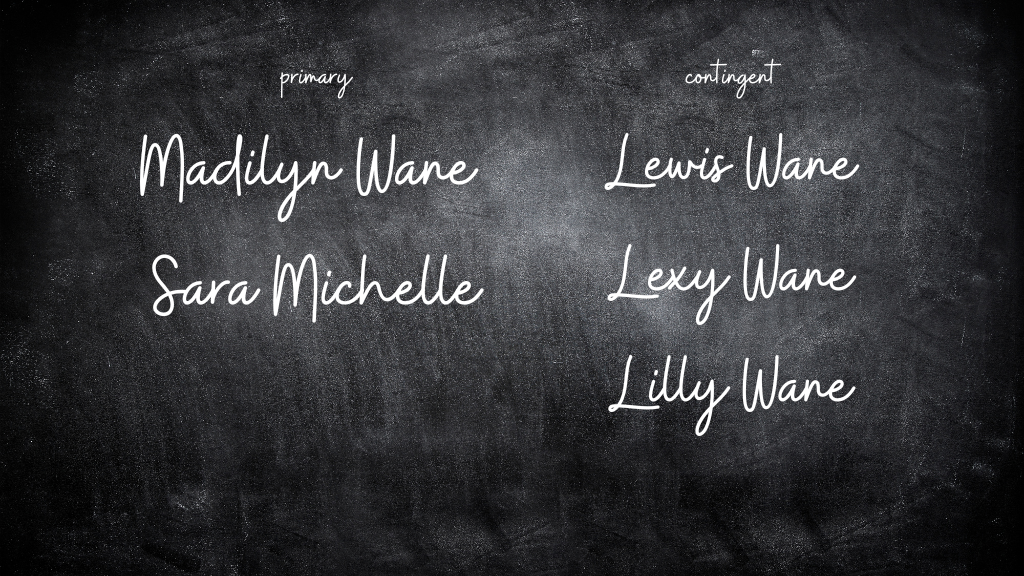 This usually occurs when the primary beneficiary dies before the insured person. If multiple primary beneficiaries are named, then all of them must be deceased before the contingent beneficiary receives the life insurance payout.
You may also name multiple contingent beneficiaries. Having multiple beneficiaries, whether they are primary or contingent, can be advantageous in case that your primary beneficiary passes before you or another situation affects the outcome of a designated individual being available to receive your policy proceeds.
You may also need to understand the meaning of an "irrevocable designation" or beneficiary. This is an appointed beneficiary that may not be easily changed or removed from your life insurance policy considering that, under this policy, they have been deemed a permanent beneficiary of your assets. 
WHY NAME A BENEFICIARY?
It's highly recommended that you name at least one primary beneficiary and one contingent beneficiary on your life insurance policy. If you fail to name a beneficiary, there will be issues after your death concerning the payout.
Click here for: Life Insurance with no Beneficiary
If your life insurance policy has no beneficiary, then it ultimately faces a time-consuming process within probate court. Insurance companies usually pay the death benefit to the insured's estate in these cases, but the state would first have to determine how the proceeds would be distributed based on the insured's will and the probate process.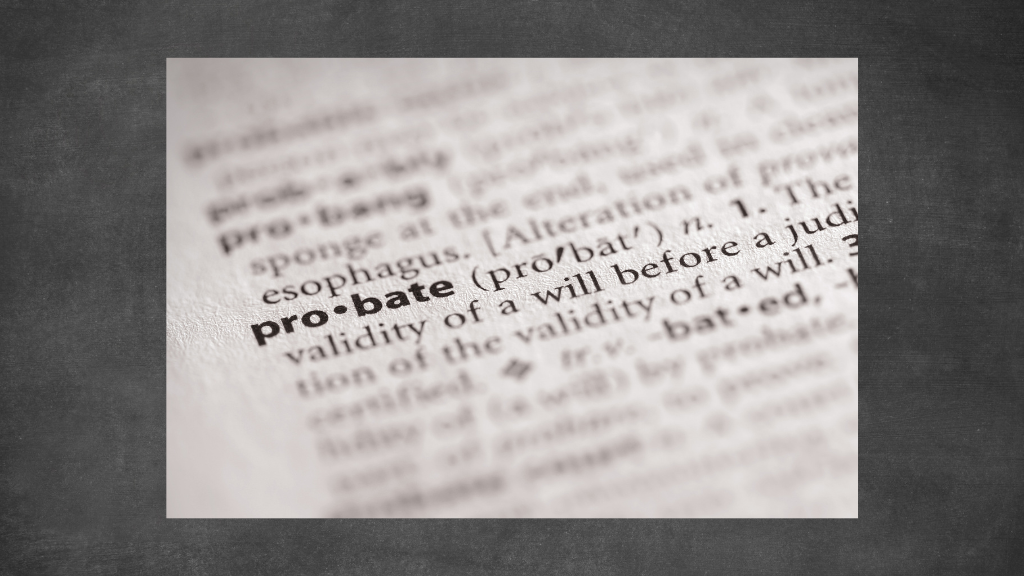 This process will also force your policy to be subject to added fees and taxes that can decrease your overall benefit value. It's best to avoid the potential issues by having beneficiaries designated to your policy.
HOW TO NAME A BENEFICIARY
When you name a beneficiary, which is primarily done through a form or website, there is specific information you will need to provide. For your beneficiary designations, you will need the person's full legal name, as well as their relationship to you.
You may also need to include personal information for the life insurance beneficiary including mailing address, phone number, date of birth, and their Social Security Number (SSN). Even an email address might be required. Filling out this information will allow the insurance company to locate your beneficiaries, making it overall easier and faster to ensure those beneficiaries receive your death benefits as soon as possible.
MAKING A BENEFICIARY CHANGE
You, as the policy owner, are the only person who has the right to change the beneficiary designation on your life insurance policy. With few exceptions, you should be able to change the beneficiaries appointed on your life insurance policy at any time before your death.
IRREVOCABLE BENEFICIARIES

An irrevocable beneficiary, after being named, has rights to the assets from your policy regardless of whether you want to change the beneficiary on your policy contract. You may not cancel or change a listed irrevocable beneficiary without the beneficiary's written consent.
The only occurrences that could affect your ability to make these changes are if you have either transferred ownership of the policy to someone else, or if you have named an irrevocable beneficiary. After transferring your policy to another individual, you are no longer the owner of your life insurance policy and, therefore, can't change any of the designated beneficiaries.
The owner of the policy does not have to be the insured person on the policy.
Click here for: Life Insurance Policy Owner vs Beneficiary
Aside from these circumstances, you may want to change the beneficiaries on your policy. This may occur in cases like marriage, divorce, death of a beneficiary, etc. Regardless of the case, you should periodically revisit those listed on your policy.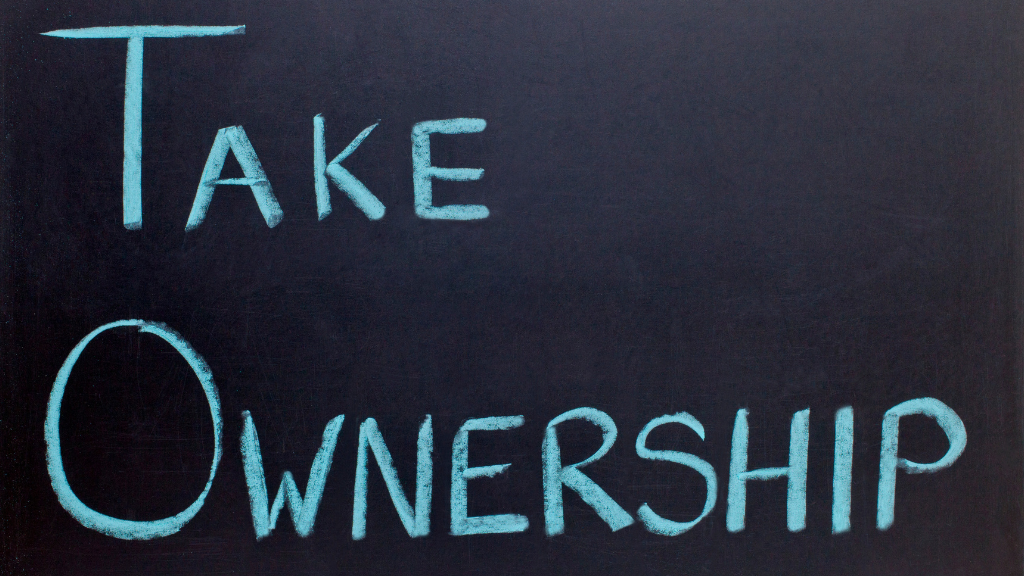 Keeping your life insurance policy up to date is equally as important as having the policy.
In the process of reviewing your beneficiary decisions, you may decide you want to officially change one or more listed individuals, or simply add a new beneficiary. This process should be simple and quick. In most cases, all you need to do is contact your designated insurance company, or your insurance agent, and complete a change of beneficiary form to officially request a change. 
In this form, you will need to provide the same beneficiary information as previously mentioned. This includes their full names, Social Security Numbers, dates of birth, addresses, etc. If you decide to change or add multiple beneficiaries to the policy, you should also be prepared to determine how you want the death benefits distributed among those designated. You'll need to set a percentage to each beneficiary.
After completing this beneficiary designation form, you will also need to sign and date this form as the policy owner in addition to a witness signing it, who will need to be someone aside from the insured, the policy owner, and the listed beneficiaries on the form.
If you are wanting to remove an irrevocable beneficiary, you will also need that person's signature as a form of consent.
If you need any assistance in completing the form, you can contact your life insurance company, or your agent can help you throughout this process. After officially completing the change in your beneficiary designation, you should also receive some form of confirmation of the change from your life insurance company.
Be on the lookout for this confirmation. Reach back out to them if you haven not received it within 3 weeks.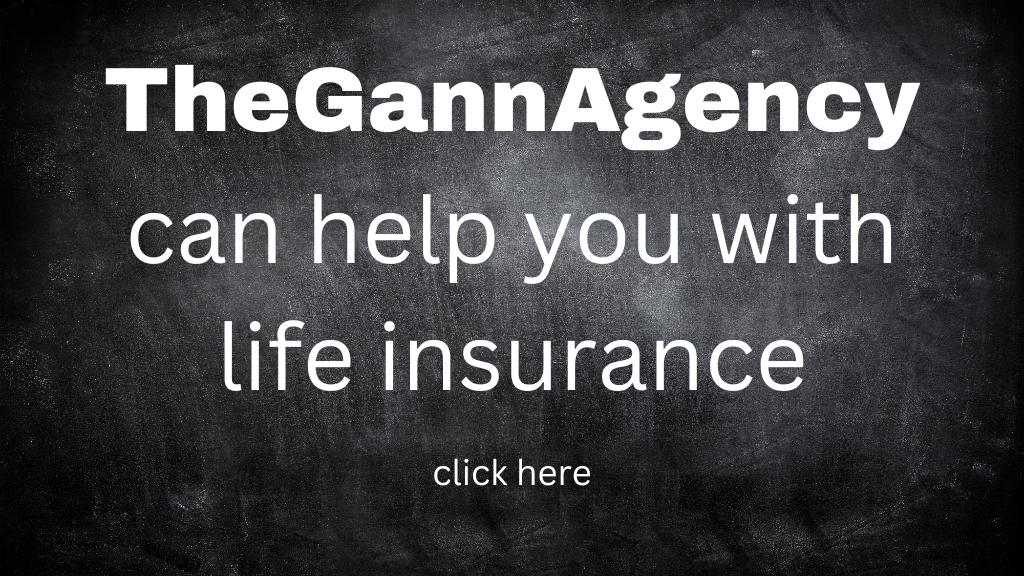 Aside from a few special circumstances that may prevent you from effectively changing your listed beneficiaries, this process is far easier than it may seem. Just be sure to check on the beneficiaries designated on your life insurance policy on a regular basis to ensure that you keep the policy up to date and have your assets going to the right people following your death.
The processes of both naming and changing any appointed beneficiaries on your life insurance policy are often quick and easy to complete, so you might as well take the time to complete them as needed. This way you make sure your life insurance policy is effectively serving its purpose and providing for your loved ones even after death.
Was this article helpful?